By Bruno Silva on Aug 23, 2017 with Comments 0
---
Always obtain references before the candidate begins work, but remember not to approach referees until after a job offer has been made and permission has been given by the candidate. References should be regarded as a significant feature of recruitment policy, serving several useful purposes. They allow you to check facts (Is he as experienced as he claims? Does he really earn as much as he says?) and fill in background information about the candidate (Is he friendly and pleasant to work with? Does he fit in well?). It can be difficult to reach the correct selection decision just by studying application forms and holding interviews, and the honest opinions of others who know the chosen candidate and his work well can help to confirm or even overturn it.
Nevertheless, it is best to keep an open mind when reading references. Do not automatically take them at face value. Think carefully about the referees and their possible reasons for making various comments. Personal referees, because they are usually friends or relatives, will typically only praise the candidate, exaggerating his strengths and overlooking weaknesses. As such, they are worthless and should not be requested. Educational referees, form masters, college lecturers and head teachers, see hundreds of students each week and cannot normally be expected to know any of them well enough to assess them fully. In general, only rely on them to verify data about courses taken, exams sat and attendance records. The current employer, who should be approached as the best judge of the candidate's work performance, may be complimentary as he wants to see the candidate leave and save him money. Be sceptical, only being influenced by comments from those referees who are both unbiased and close enough to the candidate to judge him properly.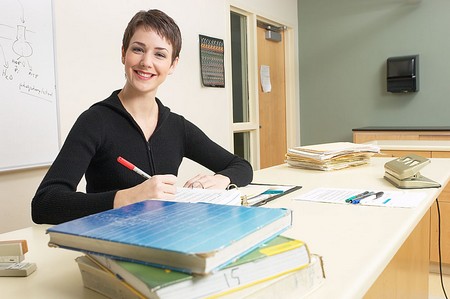 You can contact referees by letter or telephone. Talking informally over the 'phone is best. A referee will usually be less inhibited and reveal more because he knows his words are off the record – he is unlikely to put unfavourable comments in writing in case the candi­date sees them and becomes angry and upset. Telephoning should provide a fuller and more realistic picture of the candidate. Should you wish to telephone, write in advance so that the referee has time to gather his thoughts and knows who you are when you call.
Whether writing or 'phoning, always ask precise questions so that the equally precise answers will enable you to decide if this really is the right person for the job. Vague statements such as 'Tell me all about Mr Jones' and 'Would Mr Jones make a good employee?' will only produce generalized responses as the referee doesn't know exactly what it is you wish to check or discover. Carefully detail the information that you want from the referee ('How long did Mr Jones work for you?' in what capacity was he employed?'). If you further expect him to assess the candidate's suitability for the job, tell him what the work involves and the type of person you're looking for, and send him a job description and an employee specification.
In a letter or telephone call to a current or previous employer, you'd probably ask about some or all of the following, with an approach to an educational referee along broadly similar lines:
the job title
the job duties and responsibilities
the length of employment
Pay
abilities
conduct
honesty
timekeeping and attendance
health
reasons for leaving
re-employment (enquiring whether the employee would re­employ the candidate will produce a revealing answer).
Filed Under: General How To's
About the Author: Bruno Silva is an entrepreneur from Portugal with over 15 years of experience in Online Marketing. He is also a blogger and writes on variety of topics from online marketing to designs, cars to loans, etc.
Comments (0)