By Jason Prickett on Jun 10, 2010 with Comments 0
---
Fake Christmas trees consist of a combination of many materials and are difficult to recycle. If you choose a real tree, it not only fits perfectly with the mood but also is easily reusable. But most people go in for fake Christmas trees, with the real ones left for trash. However, this year, try to present a gift to mother nature as well. Check out this attractive upright Christmas tree storage bag.
Your Christmas tree may have roots. In that case, you may plant it in your garden or even in a pot for reuse on the next Christmas. If there are no roots, you may still set it in one side of the garden to be a bird feeder. Adorn the tree using some hanging feeders or pinecones or fat balls and watch how birds gather in your garden for the whole of the winter. Talk with Demolition Dumpster Rental companies near you for a quicker solution to your house waste.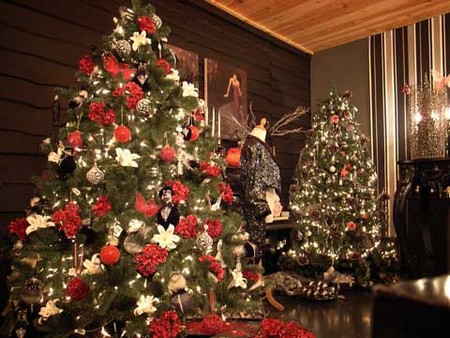 You may go ahead and utilize needles after separating them from the branches. If you have acid loving plants, then use these pine needles to make mulch for them. These pine needles will look attractive on the one hand, and on the other, these reduce your requirement to weed as well as water your garden in the summer and spring.
In case you do not own a garden, you may dry the pine needles and utilize them in potpourri or even for filling up scented pincushions. You may even make pine needle vinegar from your pine tree's needles.
If you do have a creative side, then use the branches and leaves of your Christmas tree for making winter decorations like wreaths or garlands. You may even use the branches for use in your garden in spring, as a protection for soft plants from cats and such animals.
If you do own a huge pond, you may plant the tree there as a new shelter for your fish. Otherwise, you may employ a chipper to convert your tree into small wood chips that make good mulch for gardens as well as paths. You may even saw the Christmas tree trunk into small parts to make a woodpile for wild animals in the garden.
Those who do not own a garden may even send away their Christmas tree for community recycling. There are many groups that gather trees in January, to use them as mulch or for wildlife preservation to reuse Christmas trees. So try and find out about such reuse groups.
After the fun and frolic of the holiday season is over, there is no better resolution than deciding to go greener. And reuse of a Christmas tree is indeed a remarkable first step.
Filed Under: Home & Maintenance
About the Author: Jason Prickett loves to write about home maintenance and stuff you can do yourself instead of hiring any professional. His step by step guides will assist you in completing your home maintenance tasks.
Comments (0)