By Marie Mayle on Sep 17, 2010 with Comments 0
---
We all want more for our money. If you've ever bagged a bargain or got a discount you'll know how good it feels, so why stop there? Why not get yourself in the habit of trying to get the best price you can every time?
Sounds a great idea, but in practice when it comes to asking for a discount, why do most of us feel embarrassed before we've started? We'd rather pay full price than risk being seen in public 'haggling'.
Yet transport us to a world of sun, sand and sea and most of us will have a go at (and even enjoy) bartering in the markets of Marrakech or the Egyptian souks. Not only can you pick up some great (and cheap) holiday souvenirs, but a bit of banter over the price turns into a right old game in these far-flung parts. In fact, offer to pay the asking price and you'll find the seller is downright disappointed, as 'haggling' is part and parcel of the culture. But while haggling (which basically means 'argu­ing' over the price) is acceptable behaviour abroad, how horribly distasteful and penny pinching can it feel once back in your own high street?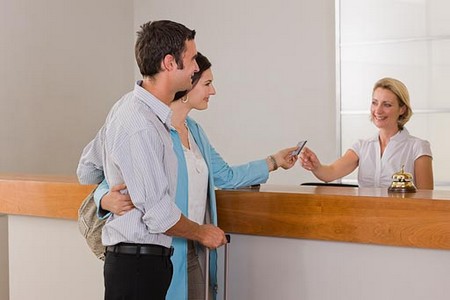 What you should be aiming for with your powers of negotiation is to be a shrewd and savvy consumer; so don't think 'haggle', think 'negotiate'.
Get over your discomfort and you'll often come away wealthier.
Think of negotiating as a game
While negotiating on price is about what you say, most of it's down to being confident and getting whoever's in charge of making the decision on your side. Keep reminding yourself it's a game, just like bartering abroad; treat it that way and it's easier to relax and enjoy the experience. And once you've clinched that deal or discount, I can't tell you how good that feeling is.
Chances are if you're out shopping you'll be tempted to blow any discount you've gained on an instant celebratory purchase, but even if you can't avoid that temptation, keep note of all the discounts and reductions you achieve to give you confidence along the way.
When you're looking to renew your car or house insurance, sign up for a gym membership, knock off the delivery charge for your new kitchen or agree a discount on your new business cards, be brave and have a go.
Get more info on how to live a cheap life.
Filed Under: Uncategorized
About the Author: Marie Mayle is a contributor to the MegaHowTo team, writer, and entrepreneur based in California USA. She holds a degree in Business Administration. She loves to write about business and finance issues and how to tackle them.
Comments (0)