By Andrew Reinert on May 06, 2010 with Comments 0
---
Some people wish to whiten their skin after they have been exposed to the sun. Long exposure to the sun can cause hyper pigmentation or discoloration. Hyper pigmentation or discoloration can be caused by an increase in melanin production, which can make your skin look patched and blotchy. Natural whitening products can lighten your skin with lesser probability of skin damage. If you plan to whiten your skin, here are some natural methods to try.
Procedure:
Wash your skin with a gentle soap and wash cloth twice a day. Use the wash cloth to exfoliate dead cells on the skin. As you shed dead skin cells, you will reveal a new layer of skin that is lighter in complexion. This is a step you definitely skip whether it's a men's skincare routine or women's.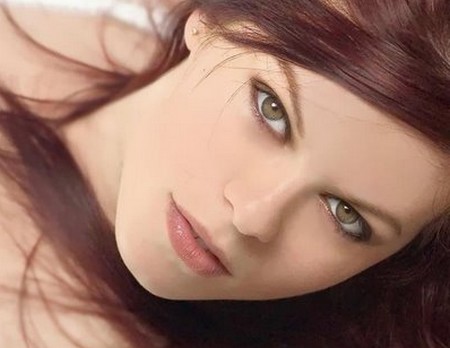 Make a homemade brightening mask. Put in a blender one tomato and the juice from one lime. After you have blended the two fruits, apply the mixture to your face and leave it on your skin for about 15 minutes. If you have remaining mixture, you can store it in the refrigerator for future use, as its shelf life should not exceed one week. After 15 minutes, wash your face using your regular cleanser and a wash cloth. Tomatoes and limes have unique properties that can effectively whiten the skin. Upon first time of use, your skin might feel some stinging effects. This is normal. The longer you use this method, the more your skin will become comfortable with the slight stinging sensation. This mask can be used twice daily, so apply it every morning and every night just before you go to sleep.
Make a honey and lemon juice mask. For this you will need one teaspoon of honey and one teaspoon of lemon juice. Mix the two together. Apply it on your skin and leave it on for about 15 minutes. After one-quarter hour, wash your face with your cleanser and wash cloth, making sure to you use warm water. The lemon makes the male skin whiter while the honey moisturizes it. Again, you may experience a stinging sensation due to the acid in the lemon. But after a period of time your skin will be accustomed to this effect. You can apply this moisturizing mask every night just before you go to sleep.
Apply Aloe Vera to your skin. This will moisturize and lighten the skin. You can use it twice every day.
Make a sugar and olive oil scrub. Mix one tablespoon of sugar and one tablespoon of olive oil to form a paste. Apply the mixture to your face and gently rub it in a circular motion. This will buff away dead skin cells and encourage the formation of a new layer of skin. Make sure you scrub carefully around the eye area. You can use this scrub once every week.
Filed Under: Health & Personal Care
About the Author: Andrew Reinert is a health care professional who loves to share different tips on health and personal care. He is a regular contributor to MegaHowTo and lives in Canada.
Comments (0)