By Cody Riffel on Apr 28, 2010 with Comments 0
---
There are things to do for free all around the UK. Getting the most out of your leisure time simply means using your imagination and creativity. Wherever you live, there will be plenty to do for free; it just takes a little time to research and plan. And when you've had your fill of organised events, why not try organising some of your own? A game of football in the park, for instance, will delight children and amuse your friends. Or why not hold a quiz night for friends or relatives?
You may also be able to go swimming for free, or at very little cost. The government has recently been bringing in new initiatives to tackle obesity and get people exercising again and, as a result, there are currently opportunities to swim for free at many public swimming pools in the UK. For example, in Birmingham, children under four years old can swim for free, and children between the ages of four and 16 can also swim for free, as long as they live in homes where the council tax is payable to Birmingham, or attend a Birmingham LEA school. Schemes vary between boroughs, however, and some are more generous than others. In some cases pensioners can also swim for free' or at a greatly reduced cost. There may also be concessions for other people on a low income, such as students and (he unemployed, so ask for more details at your local swimming pool.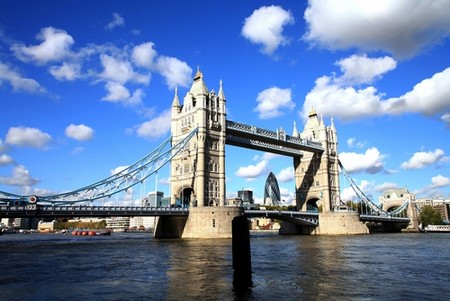 When you have exhausted things in your local area, try casting your net wider. One of the best things about living in the UK is that you are never far from stunning scenery and popular tourist destinations. Beaches, lakes, rivers and exciting cities are usually within reach for most day trips. To cut down on travelling costs, try taking advantage of bus, coach or rail discounts, and time your trips so that they coincide with cheaper fares whenever possible. This could save a lot of money over the long term, especially if you are travelling with a family. Or why not share the cost of a car trip with friends?
Finally, don't overlook the healthiest, most environmentally friendly and cheapest options: travelling on foot or cycling. Walking is a relaxing, stress-free way of seeing the world, and is excellent for burning excess calories. Cycling enables you to cover more ground in a shorter time, and so is ideal for longer trips. It's also good for building stamina and toning those leg muscles! And children love it. If you don't own a bicycle, remember that there is no need to pay full price for one. You can buy one second­hand or pick up a brand-new one for a fraction of the cost at an auction.
To sum up, therefore, all it takes to get the most out of your leisure time is a bit of thought and research. A little time spent here and there, contacting tourist information centres or scouring local newspapers, will save you money and ensure that you never miss out on great things to do. But what if you don't have the time to look into what's going on in your area or to plan your leisure time more effectively?
Further Readings:
Filed Under: General How To's
About the Author: Cody Riffel is a regular contributor to MegaHowTo. She likes to write on variety of topics, whatever interests her. She also likes to share what she learns over the Internet and her day-to-day life.
Comments (0)