By Leona Kesler on Feb 16, 2018 with Comments 0
---
Cookies are the perfect little finger snack for when you have invited or surprise company. You may not have the time to stay in the kitchen and  actually tend to baking batches of cookies. Don't worry. You can create batches of cookies without even having to turn your oven on. No bake cookies are grate alternatives to traditional cookies. The recipe we are going to follow is simple and delicious. Choosey eaters love this cookie, so you'll have no problem with left over cookies to store. The cookies can be made in a simple and fast process so you don't have to spend a lot of time on these. The ingredients are more than likely already in your kitchen. Here is how you can make the best no bake cookies ever. The recipe below yields about three dozen yummy cookies. If you will like to have cookies at home with out the need of baking, here is a link to buy cookies online.
Read on for more information.
Instructions
Items You Will Need for No Bake Cookies:
Saucepan (large)
Measuring spoon (1 tablespoon)
Granulated sugar (2 cups)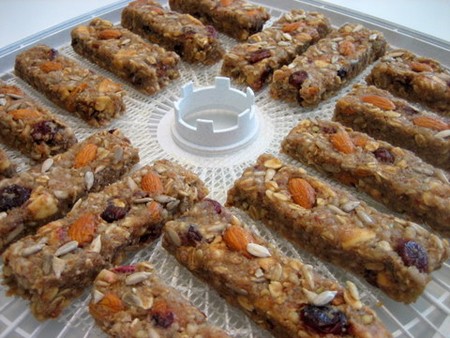 A stick of Margarine (8 tablespoons)
Nestle Toll House Baking Cocoa ( 1/3 cup)
Wax Paper
Quaker Oats Oatmeal ( 3 cups)
A storage container with lid
Step 1
Mix the margarine, milk and sugar over medium heat in the saucepan. Add the Nestle's Toll House cocoa.
Step 2
Allow all the ingredients to start to boil. Stir the combination constantly to the it doesn't scorch.
Step 3
Allow the mixture to boil mixture for about three minutes. Stir constantly while the combination boils.
Step 4
Remove the pan of milk and sugar from the heat. Be sure to turn the stove off.
Step 5
Place the uncooked Quaker Oats Oatmeal into the hot mixture. Be careful not to splash the liquid while adding the oats. Clean up any spills as well. The hot liquid will cook the oatmeal enough to soften the pieces. This is what gives your delicious cookies body and substance. Oatmeal cookies are a favorite among all cookie lovers. Your family and friends are going to love your no bake oatmeal cookies.
Step 6
Use a cookie drop or even a tablespoon measure to drop your oatmeal cookie mix on to a sheet of wax paper. Lay the paper on any flat surface. Clean up any spills of messes immediately.
Step 7
Allow the oatmeal cookies to sit out. As they sit you will notice that they begin to get firmer over time. After they are firmer, you can place them into you storage container until you are ready to serve them to friends, family and/or guests.
Suggestions
1 no bake oatmeal cookie is about 90 calories
Cooking time on these cookies are about three minutes.
Filed Under: Food & Cooking
About the Author: Leona Kesler is a head-chef at a very popular food restaurant in New York. Also she is a blogger who shares her experiences, tips, and other informative details about food and cooking. Her recipes are featured on many magazines.
Comments (0)