By Alan Kennon on May 22, 2010 with Comments 0
---
Coins have  been used as jewelry for a very long time. The practice was very common all over the world in places like Africa and even Rome. Because coins can be made from precious metals they make beautiful choices as jewelry. There is a coin shop who buys and sells all types of gold coins which you can also use in making jewelry are even placed in a coin collection appraisal. They also can be a sign of wealth and status, and there are many collectors of byzantine coins and other coins with interesting history or value associated with them.
You can make beautiful jewelry without using the old method of puncturing the coin. This may reduce the value of the coin or jewelry. Here is how you can make jewelry out of coins and while maintaining the value. Check out the online catalog from Celeste Jewelry at the link.
Procedure:
Things You'll Need:
Coins
Coin bezel
Step 1
Choose the coins you need to make your jewelry.  Make a decision as to which coins should be used in your piece. Coins have different values. Some are higher than others. There is a chance of wear on the coins which may lower the value. Your coins that are higher in damage maybe should not be used for jewelry. After you wear jewelry made from coins there will be damage over time.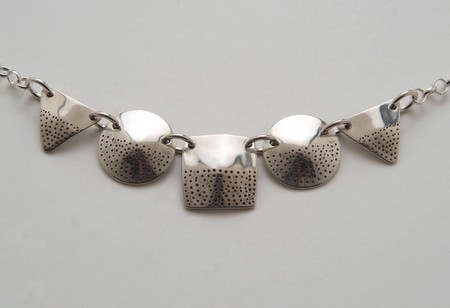 Step 2
What kind of jewelry do you like to wear. You can decide to make necklaces, bracelets, pendants or anything you desire. There have even been pieces like money clips, key chains and cuff links that were made from coins. Ear rings, rings and brooches are always a classic choice.  Try and make the size of your coin relate to the jewelry you want to make. Larger coins may fit better as a pendant and smaller ones cuff links for example.
Step 3
Measure your coins. Use a metric ruler to determine the diameter in millimeters. Measure by placing the ruler from one side to the coins widest point. This measurement is important.
Step 4
Search local jewelers to see if they carry bezels. These are mounts they use to mount coins. Ask the jeweler for the bezels that fit the size of your coin. The bezel must fit exactly or the coin will be loose inside the setting.
Step 5
Choose the metal you want to set the jewelry in. It can be gold, silver, platinum or a combination of any of these precious metals. Silver coins look best with silver colored metal settings. Gold coins look better with gold colored settings.
Step 6
Choose your style of jewelry. Whether you like simple jewelry or opulence, choose the design.
Step 7
Set your coin in your jewelry. Bezels are simple to use. You can screw or fold the prong down to secure the coin. Open the bezel and place your coin inside. Make sure the coin is facing the correct way and is in the position you want it to be before securing it. Before you know it, you'll be selling your own jewelry, there are a lot of people trying to find a new necklace out there!
Filed Under: Lifestyle & Personality
About the Author: Alan Kennon lives a very happy life with two kids and a lovely wife. He likes to share his life time experiences with others about how they can improve their lifestyle and personality.
Comments (0)