By Roberta Southworth on Nov 04, 2010 with Comments 0
---
Sun signs say a lot about people. The way people behave, the way they react to certain situations and even their response to certain events has been shown to be greatly influenced by their sun signs. It is always handy to know the characteristics of a person's sun sign if you want to know that person. Today, we'll see how to make a Scorpio fall in love.
Scorpios are the people who have been born anytime between Oct 24th and Nov 22nd. Scorpios are generally reserved and may seem to be uncaring but there is lot of affection and care beneath their tough exterior shell. Follow these tips to ensure that you can get through to the real Scorpio and make him/her fall in love with you.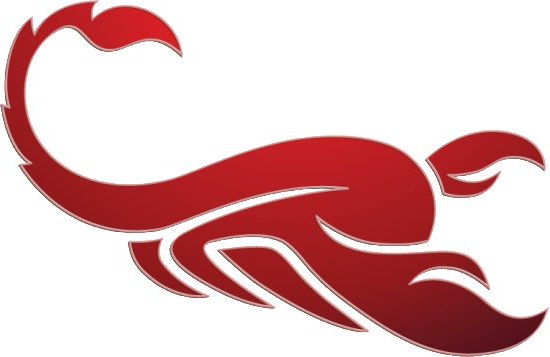 Scorpios value genuineness in a person more than anything else. If a person fakes anything and tries to pull a fast one on a Scorpio, he will rarely succeed. And he will fall in the eyes of the Scorpio forever. If you be genuine with your talk and compliments, Scorpios will appreciate you even more. Compliments, when said from the heart, mean a lot to a Scorpio.
Ambitiousness and Determination are the key traits that define most Scorpios. There is absolutely nothing to gain by confronting a Scorpio. They love their questions to be answered, rather than other people asking them questions. They are weak for people who make them laugh. Negativity just doesn't suit them.
There is a sense of loyalty in them that cannot be matched by other sun signs. If they love you, they do it with an unconditioned zeal that will not bow down to anything else. However, they cannot tolerate betrayal. Remember the sting of the Scorpio.
Scorpios are suckers for mysteries. A good way to keep them interested is to be mysterious around them. Unexpected surprises that show your love for them keeps them hooked on to you.
A Scorpio has excellent observation skills. They have a thirst for knowledge and often take on more than they can handle. This may lead to their losing their tempers. However, due to their strong determination, they overcome most hurdles. Being a smiling supportive partner at this time stresses the fact that you are loyal and understanding.
The above mentioned tips show many aspects of the Scorpio's personality. If these are kept in mind, you can win the heart of any Scorpio with ease!
Filed Under: Family & Relationships
About the Author: Roberta Southworth is a psychiatrist by profession. She likes to help out people by writing informative tips on how people can to solve their family and relationship issues. She is currently staying in Ireland. She has 5 years of couple counseling experience.
Comments (0)