By Cody Riffel on Nov 04, 2010 with Comments 0
---
Polar fleece is one the most commonly used materials for making all kinds of woolen objects. Be it hats, sweatshirts or blankets. Today we are going to see the simple method of making your stylish and useful fleece stocking cap that will come in handy throughout the winters, from polar fleece.
WHAT YOU'LL NEED
tape for measurement
a pair of scissors
polar fleece – ½ yard
sewing machine and pins
thread
shears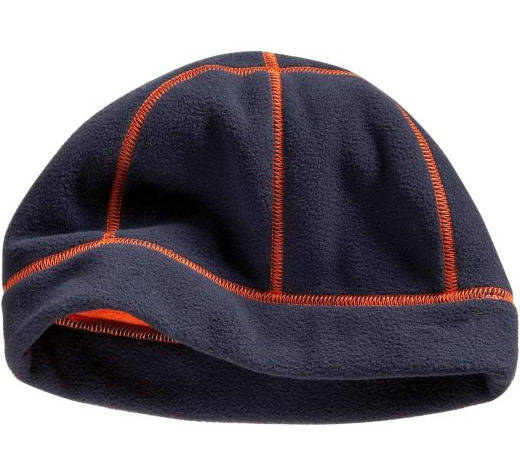 INSTRUCTIONS
Measure the circumference (equal to length of the string needed to complete one rotation) of the head that will wear it eventually.
Now we have to cut a rectangle out of the polar fleece. This should have the length equal the circumference we got in the above step. The width can be kept approx. 18 inches.
At this time, we also have to cut out a thinner rectangle from the polar fleece of the measurements 1×12 inches that will be used later.
You now have to join the edges from the width side together. At this point, the wrong sides should be facing out. After matching the edges and the corners, you have to apply pins to hold the fleece together.
Now you should sew the edges together using the sew machine and thread. We can now get rid of the pins.
Rotate the fleece tube out towards the right side. Using the shears, you can cut out a decorative design on the edge.
The bottom edge should be folded up around 1-2 inches.
Now that your polar fleece tube is ready you should put it over your head to see where it fits best.
Once it fits snugly, you can use your hand to gather firmly the top of the fabric and tie it like a noose using the thin rectangle we had cut out earlier. You should tie a tight knot so that the fleece cannot move.
Using the pair of scissors, you can cut the fabric from above the knot. Now you can simply make some cuts from the top of the tube to the place of the knot. The cuts to be made need to be around 0.5 inch apart from each other.
Filed Under: General How To's
About the Author: Cody Riffel is a regular contributor to MegaHowTo. She likes to write on variety of topics, whatever interests her. She also likes to share what she learns over the Internet and her day-to-day life.
Comments (0)