By Andrew Reinert on May 15, 2010 with Comments 0
---
Body scrubs are a great item in a beauty regimen. All women love a good body scrub. Pleasant smells can also lift the mood and heighten spirits. When using a body scrub you should apply it to the skin before a hot shower. Sugar scrubs exfoliate the skin, leaving it soft and moisturized. Some prices for commercial body scrubs can cost anywhere from $15 and up. The basic ingredients are common and can be found in kitchens everywhere. Here is how you can make your very own Hot Chocolate Sugar Body Scrub. You can make this for yourself or for a gift. It's a great way to treat yourself or a friend.
Things You'll Need:
Microwave
3/4 cup white sugar
1/4 cup dark brown sugar
1/2 cup light olive oil
1/2 tsp. vitamin E oil
1 tsp. cocoa butter
6 drops hot chocolate body fragrance oil
Mixing bowl
Spoon
Jar with lid, plain or decorative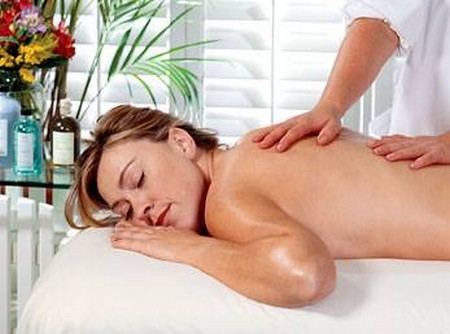 Step 1
You want to start out with a base of cocoa butter. Cocoa butter is known to nourish the skin and lock in moisture. Cocoa butter also has healing effects that lighten the appearance of blemishes, reduce dark circles and spots and soften the skin to the touch. Place 1 TSP cocoa butter in a microwave-safe container. Melt the cocoa butter down to a liquid form.
Step 2
In your mixing bowl add ½ cup of light Olive Oil and ½ TSP of vitamin E to the melted cocoa butter. All of these ingredients are very good for supple and blemish free skin. Each of these items all have properties that renew damaged skin and encourages healthy growth.
Step 3
Now we need to sweeten the mix. Add ¾ cups of white table sugar and ¼ cup of dark brown sugar. Mix the sugar using a sppon with the cocoa butter, light olove oil and vitamin E mixture. Incorporate them well. Make sure that the sugar is saturated with the oil mixture.
Step 4
Now to add the fragrance. Place six drops of chocolate body oil fragrance in the mix. Stir all the contents with a spoon so the body oil frangrance is infused completely.
Step 5
After all the ingredients have been throughly mixed together, you are now ready to package your home made hot chocolate sugar scrub. Pour the mixture into your decorative jar. Make sure the jar can be closed and is not exposed to the open air. Place the lid on your jar. You can tie a ribbon around your delicious smelling hot chocolate body sugar scrub if you are giving it as a gift. Enjoy!
Filed Under: Health & Personal Care
About the Author: Andrew Reinert is a health care professional who loves to share different tips on health and personal care. He is a regular contributor to MegaHowTo and lives in Canada.
Comments (0)