By Roberta Southworth on May 15, 2010 with Comments 0
---
The perfect Mother's Day for a mother will be when she gets a homemade card. It is a display of your care and concern for you specially take up the efforts of making a card. It is also better because you get to show your creativity. To walk up to a store and pick out any card which has quotes of someone else is a fairly easy task to do. So why not write something on you own for you mother on this special day?
The first thing to keep in mind if you are making a card for Mother's Day is to make the card in a simple and uncomplicated way. Do not forget who the recipient is. It's your Mother- who isn't rash or impulsive, but calm and composed. She is someone who would devote even her free time to cook up your favorite dish or take you shopping. When you think up of a suitable style according to your mother's style, the fun part starts.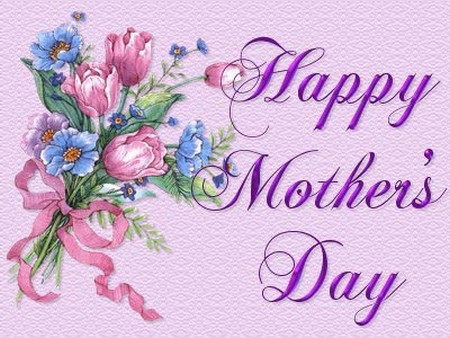 First think and decide what you would like the card to say. Next think about the material you would like to use for making the card. While some of you may want to keep it simple with the ruled paper folded into half, others may want something fancy like craft paper.  If you are very confused regarding the material, pay a visit to the craft store to finally decide what to use.
Some ideas that will help you to begin your card are:
You may make a conventional typed card made with white cardstock designed with a single rose.
You can also go in for a card that is made to resemble a ransom note with chosen words that have been cut from any magazine.
Stick an old picture on the card of your mother and you that you have copied. Put in a personal message in the same.
Try to get a copied page out of a much loved childhood book that you both were fond of reading together.
Make your mother feel loved by putting a coupon in the card that enables you to take over the cleaning of the house for one day or the laundry for one week.
If your mother loves cute, mushy surprises, make her a pop-up card.
Give the card some personal touches by mentioning any one event from the past year involving you both that you will always cherish. Go ahead and let your mother know that even though you trouble her and fight with her, still she is the best idol for you. The whole year she loves you and makes you feel special, this day it's your turn to do the same. Making a card for Mother's Day is the most perfect way to prove how much you respect and care for your mother. So go on, out in a little bit of extra effort, for it will all be worth it. It will be for your Mother.
Filed Under: Family & Relationships
About the Author: Roberta Southworth is a psychiatrist by profession. She likes to help out people by writing informative tips on how people can to solve their family and relationship issues. She is currently staying in Ireland. She has 5 years of couple counseling experience.
Comments (0)