By Arthur Kunkle on Feb 23, 2010 with Comments 0
---
Because of their elevated position and exposure to wind, balconies tend to be prone to a great deal of dust and debris which, without regular cleaning, would soon make plants and features look grimy and untidy, especially when sited in towns and cities.
Everyday maintenance
Allowing the dirt to build up not only looks shabby but makes plants prone to wilting and disease. A quick sweep up is very little bother if tackled regularly, much as you clean your interior floors. It also helps to collect any dead material or debris whenever you see it, and put it into a large plastic sack for disposal. This could be kept tidily in an ornamental barrel, bin or built-in box, until it is full.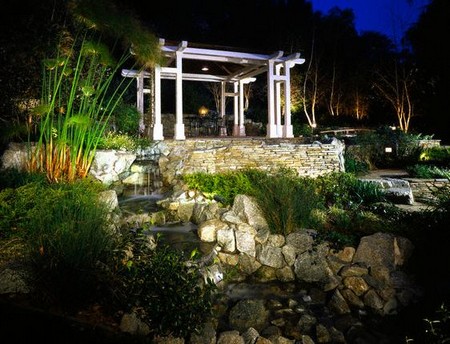 Much easier, though, would be to vacuum the area, which is not quite the crazy idea it sounds. There are various heavy-duty electric cleaners, sometimes called wet-and-dry vacuums, available these days, which are specially designed for use both in the home and on the patio or balcony. They will efficiently clean every type of surface including carpets, paving, tiles or timber. These powerful machines can cope with most types of garden debris from dead leaves and twigs to dirt and dust, and can even be adapted to suck up water or wash and clean hard surface flooring. Washing your balcony floor will not only keep it looking as good as new but also helps to lay the dust. A machine like this to replace your standard vacuum cleaner would be a real boon to a conscien­tious balcony owner.
One job that need not be tackled quite so often, but whenever you think it necessary, is to give your Residential Hardscaping Installation and containers a good wash down or even a scrub with a stiff brush to prevent a build-up of dirt and algae. Naturally, this does not apply to any surfaces where you might wish to encourage lichens and moss to grow and impart a weathered, mellow look, such as on terracotta pots.
Spraying plants regularly with clean water, especially during hot, dry weather, will also help to keep dust at bay and stop your plants looking tired and drab. Spraying has other benefits for your plants too: it will prevent leaves becoming clogged, buds dropping off and flowers withering and dying too quickly in hot weather. You should never spray foliage when the sun is at its hottest – early evening is the best time – as the heat may scorch and damage the leaves through the magnifying effect of the droplets. Spraying could be made a leisurely and pleasant task, giving you the opportunity to enjoy your plants at close quarters, and to look out for early signs of pests and diseases or pick off any dead material before problems can spread.
Cleaning the supports and floor
Structural materials are tough and keep themselves in reasonably good condition, provided they are cleaned occasionally. Once or twice a year, however, you should be prepared to give the balcony floor, and any supports not covered in climbing plants, a thorough inspection, checking for any signs of damage or wear and repairing accordingly. If you have a gazebo or covered patio in your garden, you should inspect its roof to determine if needs roof replacement, repair, or a new construction roofing.
Stains on concrete floors and pavers can be successfully cleaned off with a proprietary patio surface cleaner or diluted hydrochloric acid. Great care should be taken to wear protective clothing and you should follow the manufacturer's instructions to the letter when handling dangerous chem­icals, making sure they don't splash on to your plants or plant containers. Always wash down thoroughly with clean water afterwards, taking care that the waste water does not wash over the front of the balcony or drain away into any water butts you may have.
Timber decking needs scrubbing with a stiff brush to remove any slippery algae, after which softwoods should be treated with an appropriate preservative. The same treatment applies to any other timber features on the balcony such as built-in seating, plant containers and pergolas. Railings and other metal surfaces will need rubbing down and repainting only when they begin to show signs of weathering or peeling.
Looking after the furniture
Upholstered furniture is generally brought indoors during cold, wet weather. Plastic frames simply need a wipe-over, and fabrics can be replaced when they begin to wear, either as complete ready-made covers or made-to-measure from suitably fade-resistant material.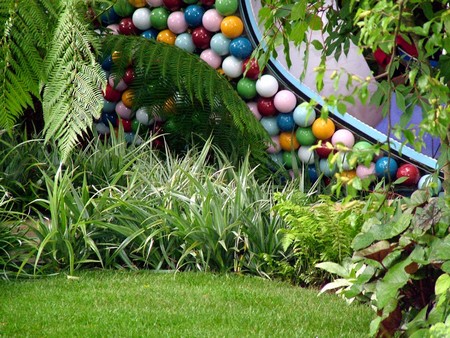 Timber seating can usually be left outside all year round. However, softwoods require annual repainting or varnishing — yacht varnish stands up to the sun and wind better than ordinary polyurethane, which tends to crack and blister. Hardwoods are more expensive but require minimal main­tenance. Furniture refinishing in Calgary can make your furniture look new again. Teak and iroko are usually cleaned with white spirit followed by a good scrub with soap and water, then an application of teak oil. Beech and elm should be rubbed down with fine sandpaper and treated with linseed oil.
Tubular steel and plastic-coated tables and dining chairs that are resistant to fading and cracking can also be left out on the balcony in all weathers, or stacked and folded if they are unlikely to be used over the winter. A wipe-down with a damp cloth and a spot of oil on any metal parts before the new spring season should be sufficient. This is also a good time to check and oil any awning mechanisms and other moving metal parts.
Filed Under: General How To's
About the Author: Greenery always attracts Arthur Kunkle. He has a big garden where he plants many fruits and vegetables. His passion for gardening motivates him to write and share different tips on gardening.
Comments (0)