By Justin Belden on Dec 18, 2009 with Comments 0
---
You can easily login to your cPanel by typing https://IPaddress:2083. You should replace the IP address word with the IP address which is assigned to you in the welcome email when you initially purchased the web hosting. The colon after the IP address refers to the port number that serves to transfer the data packets between two computers.
Once you have login, you will have access to your cpanel administration area. You can reach the homepage of your cPanel administration area by clicking on the Home button located on the top left corner. On your cPanel home screen, the icons are organized into different feature related boxes such as preferences, mail, security, files, logs, databases, softwares and et cetera. You can change the order of the feature related boxes by dragging it above one another. To hire a feature box, click on the arrow on the right corner of the box. This will make the box minimize itself into a heading bar.
If you click on the Help button, the interface help window will pop up. The interface help window have links to the cpanel documentation and video tutorials.  The logout button on the top right corner allows you to quickly logout of your cPanel account. After you have accessed your cPanel account, you should click on the Logout button to ensure safety and security.
You can learn about the trademark names used in cPanel by clicking on Trademarks located at the bottom of the screen.
If you have more than one cPanel account, you can switch between the account through the Switch Account drop down menu on top of the cPanel interface.
The Find search box allows you to quickly locate a feature in cPanel. The frequently accessed areas list the top five functions that you used most frequently for your convenience.
The Stats menu display the how much resources are consumed in your hosting account. The stats display information about the disk space usage, monthly bandwidth transfer. It also displays the number of email accounts, subdomains, parked domains on your hosting account. In addition, the stats shows the domains that are added through the cPanel account, the hosting package, server name, cpanel theme, MySQL version and others.
To login to your cPanel, follow the instructions below:
Procedure:

After you have entered the cPanel address in your browser, press Enter on your keyboard.

Enter the username in the Username textbox.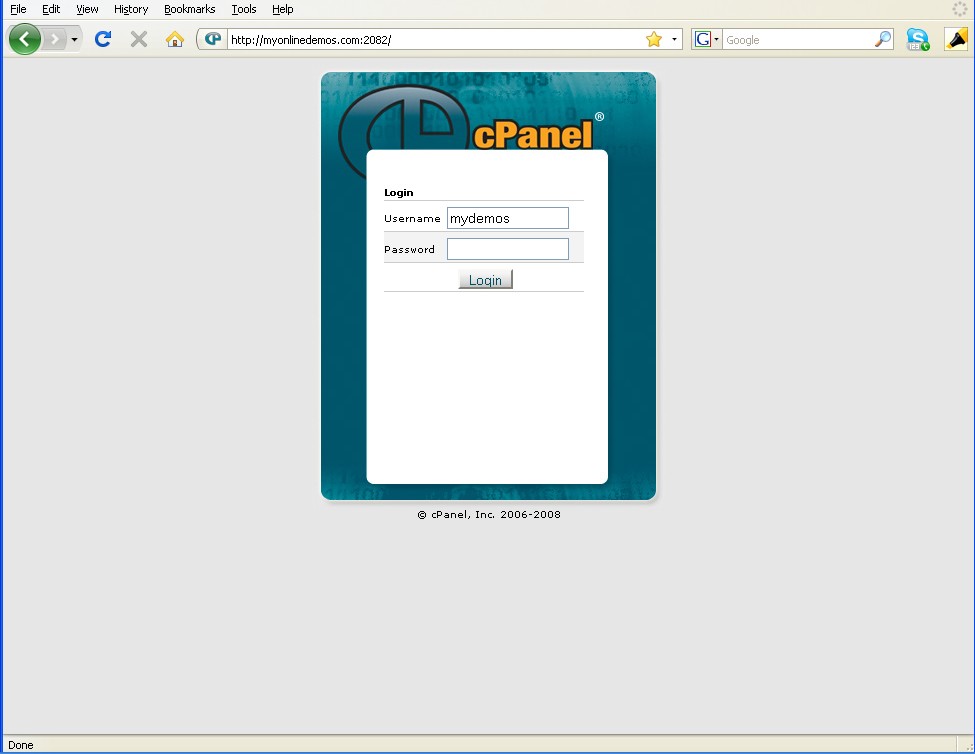 Enter the password in the Password textbox.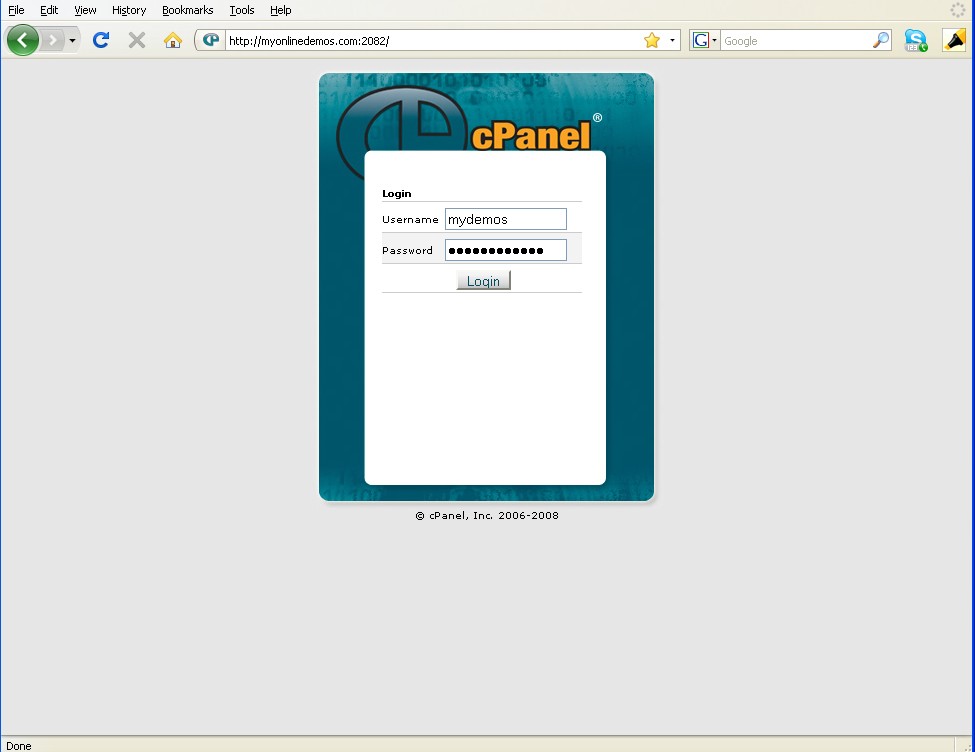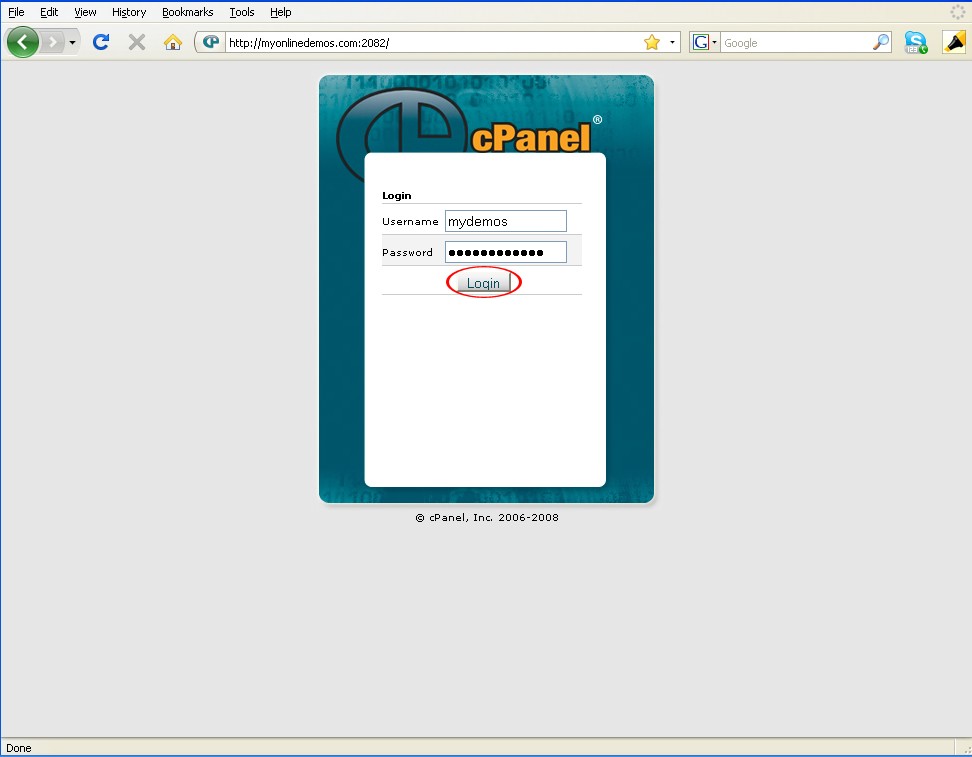 You have successfully login to your cPanel.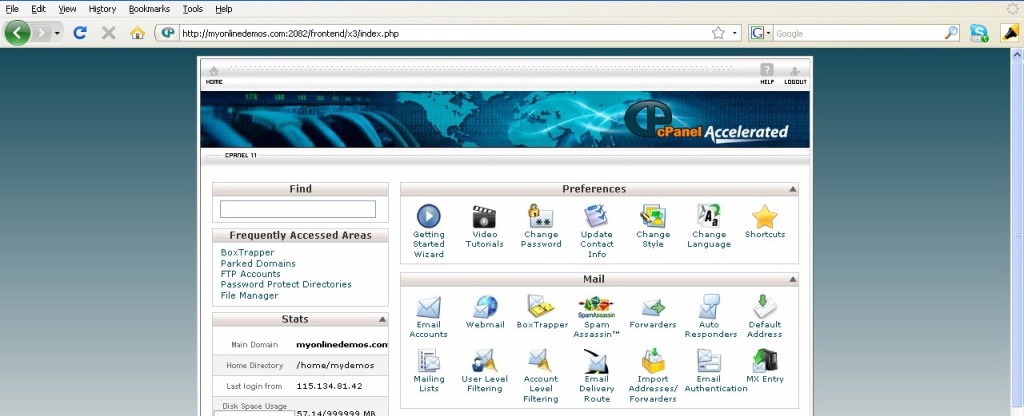 If you follow the steps above, you will be able to login to your cPanel account and access the administration area.
Filed Under: Computers & Technology
About the Author: Justin Belden is a freelance web & graphic designer with over 15 years' experience. He is also an Avid member of the Design/Development community and a Serial Blogger who loves to help people by sharing interesting and informative tips and trick related to computer and technology.
Comments (0)