By Jason Prickett on Jan 24, 2010 with Comments 0
---
The way you lay a carpet depends on whether or not it has a foam backing which acts as an underlay. Foam-backed carpet is laid straight on to the floor, usually with a paper underlay, and secured by double-sided adhesive tape with no stretching. Unbacked carpet needs a separate felt or rubber underlay to be put down first and the carpet then has to be stretched over it to be secured at the edges by tacks or by fitting it over gripper strips.
ESTIMATING CARPET
Carpet is sold by the square meter (or yard) and the standard roll width is 3.65 m (12 ft). So the first thing to do is to measure up the size of your room(s) to work out how much carpet you need.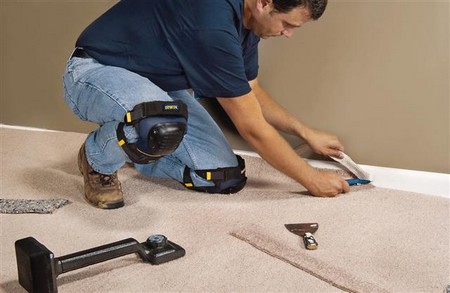 Measure the width and length of each room at several points and draw a plan of the room (to a scale of 1:20) showing the position of doors and windows. Take this with you when you go to buy the carpet like a wholesale dreamweaver carpet. A good carpet retailer will then be able to recommend the most economical layout to use, allowing a small amount (say 100 mm or 4 in) on the length and width to allow for fitting.
PREPARING THE SURFACE
Before laying carpet, the floor itself will need to be brought up to a good condition.
A solid floor must be dry and relatively flat, though a carpet with a thick underlay can cope with slight irregularities; a timber floor must be sound with no rot, woodworm, loose or damaged boards, protruding nails or damp. There are challenges only experts know solutions to, this is why we recommend this carpet fitters in Taunton.
Unless it is very uneven, you will not need to level a solid floor, provided it is dry; an uneven timber floor could be covered with hardboard sheet nailed down to provide a base for carpeting. Skirting boards (baseboards) do not need to be removed, though it will usually be a good idea to take off doors, which may need to be shortened after the carpet has been laid.
You should take all the furniture out of the room before you start laying carpet and remove all old floor coverings. Take the opportunity to paint the skirting boards, a job which will be much easier with no floor covering to get in the way. If you are carpeting, you do not need to worry about getting splashes of paint on the floor.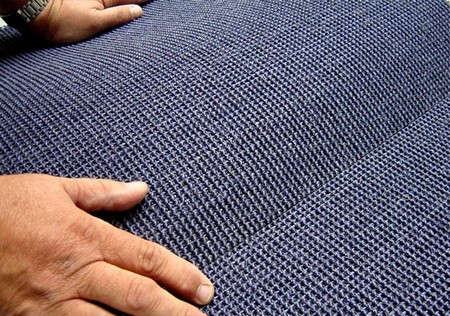 CUTTING CARPET TO SIZE
Before taking the carpet into the room, examine which way the pile runs. Ideally, it should be positioned so that the pile faces away from the main or only window and towards the door – this avoids shading. A carpet feels smooth when you run your hand along the carpet with the pile and provides resistance when you run your hand against the pile. If the carpet has a pattern, this should appear regular when looked at from the door as you come into the room.
If the carpet was not trimmed in the shop (or if it is a second-hand carpet), you should cut it roughly to size now – leaving a trimming allowance of around 25 mm (1 in) for foam-backed carpet and around 100 mm (4 in) for unbacked carpet (more if it has a pronounced pattern).
If you think you are not a skilled person to do this task, you may need help from experts and let them do the carpet installation for you.
Filed Under: Home & Maintenance
About the Author: Jason Prickett loves to write about home maintenance and stuff you can do yourself instead of hiring any professional. His step by step guides will assist you in completing your home maintenance tasks.
Comments (0)