By Roberta Southworth on Jun 15, 2010 with Comments 0
---
Many women are in relationships with men but don't know if the guy is just a boyfriend material or is potential husband material. Those who are husband material are responsible and mature. They can be childlike but still manly. They have two faces: a good lover who is at the same time a good potential father. If you still haven't figured out if your guy is a good husband material, you'll need to delve deeper to figure it out.
Do a character check. Character is very important because it shows who you are as a person. It also reflects the way you deal with your surroundings and other people. Character is one of the major foundations of a person. Know how he is as a person. Know his opinions and his stand on things of importance to you. Know if he has integrity. Know that if you marry the guy you are with his looks may fade but his character will remain. Make sure your partner has a good character because eventually his character will set the pattern for your children to follow.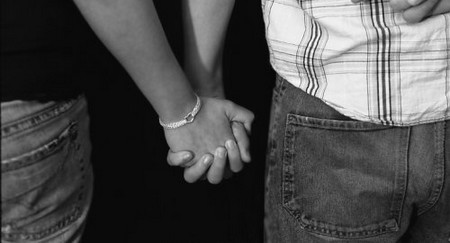 Do a financial status check. Both of you—especially your future family—cannot live on love alone. Perhaps you both love each other, but it is also very important that he is able to provide for a family and is financially independent. Husbands should be the primary provider in the family, and therefore you should get a man who has a stable job and is financially capable of raising a family.
Do the "boy" check. Men are little boys who look like grown ups. His addiction to sports and basketball, his love for computer games and his tendency to joke around with his friends are signs a man always has a child's heart. It's important for him to have that, but make sure that your guy is not living that "boy" life all the way. He should know how to balance maturity and his playful nature. After all, you wouldn't want to put your future in the hands of a boy.
Do the "daddy" check. If you hope to have children of your own someday, you want to make sure you have a husband who knows how to be a daddy. Motherhood can be difficult, so it is important your partner helps you by being a great dad. Does he play with kids? Does he enjoy taking care of nieces or nephews? Does he get excited when he sees his friend's baby? These are good signs your husband has the makings of a father.
Do the "friend and lover" check. You need to be able to count on him as a friend, and he should be able to love you like a lover. Romance and companionship are important in a husband-and-wife relationship. Romance ignites the passion, but when passion fades in old age companionship enters—and this is what makes the relationship endure. Your husband should be your best friend as well as your best lover.
Filed Under: Family & Relationships
About the Author: Roberta Southworth is a psychiatrist by profession. She likes to help out people by writing informative tips on how people can to solve their family and relationship issues. She is currently staying in Ireland. She has 5 years of couple counseling experience.
Comments (0)