By Arthur Kunkle on Aug 21, 2010 with Comments 0
---
Keeping a record of what you actually did is even more important than the original plan. Noting down what you have sown, where and when, prevents you from hoeing it up, re-sowing before it has emerged, or forgetting to sow it altogether.
The record can be a simple layout of the garden, large enough to provide three or four lines within each bed to write in the crops you have sown or planted out, with the date. You could also add an abbreviation for the origin of the seed, that is, the seed company that you used or if you used your own saved seed. This is useful for checking on the quality of the seed, for example how well it germinated.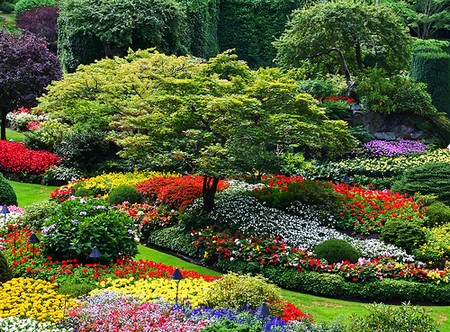 You could also keep a more complete record that would include the harvest and any other comments.
A more informal way of recording your activities is with a garden diary. It might record the weather, troubles with slugs and badgers, different recipes for seed and potting composts, a new compost heap built and covered, and so on. If you keep animals then notes on animal care can be included and the whole diary makes very interesting, and useful, reading in subsequent years.
Garden diary
A sample garden diary entry from 15th April: "Worked in the garden all afternoon. Planted the early potatoes, parallel rows in beds 3 (manured) and 4 (green manure, grazing rye, dug in). Then I planted out bed 10 with brassicas—cauliflowers and summer cabbages—while Graham cleared paths with the new turfing spade and the wheeled hoe. One of the wild drakes returned to the pond but the duck had taken her ducklings off somewhere so he was gone by suppertime. Netted the new brassicas against the birds. Frost at night."
Further Readings:
Filed Under: Uncategorized
About the Author: Greenery always attracts Arthur Kunkle. He has a big garden where he plants many fruits and vegetables. His passion for gardening motivates him to write and share different tips on gardening.
Comments (0)