By Fred Goodson on Mar 17, 2010 with Comments 0
---
Riding clubs are an excellent way of bringing together like-minded riders and horse-lovers from a local area. Originally, clubs were formed to provide a greater voice for equestrianism within a region and led campaigns to open up more trails and to improve riding and road safety. However, in recent years, as amateur equestrian activities have increased in popularity, riding clubs have really come into their own to make riding more accessible and provide a safe and educational environment for riders to enjoy their horses and meet new people. The emphasis at all times is on learning, fun and improvement.
Membership structure
Riding club activities cater to all types of people-from non-horse-owners or complete novices up to advanced riders. Junior membership typically applies from 10 to 17 years of age with senior membership from 18 years onward. Associate membership is available for people who do not own a horse, but there are always plenty of opportunities for non-horse-owners to be involved either through helping out at competitions, planning an event, or attending lectures and social functions.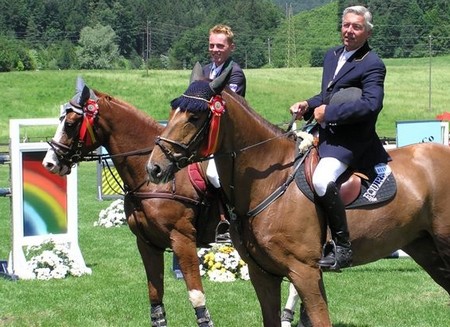 All members must pay an annual fee. They must also complete a form, giving accurate details about themselves and their horses and information about their favorite equestrian pursuits so that the club can continue to provide the most popular kinds of activities.
Membership benefits
Benefits of membership can include reduced entry fees to competitions, access to visiting trainers and specialty equipment, subsidized training clinics and discounts from appropriate local businesses. All riding clubs pride themselves on running a professional and well-structured organization and will often affiliate themselves with much bigger national equestrian societies. This can bring additional benefits to members in the form of insurance cover and access to legal advice.
The newsletter
A well-organized club will provide a regular newsletter listing all its planned activities. These can include talks about riding and horse husbandry, visits to equestrian events, instructional riding clinics for each level of riding, and social events for members to get to know each other. Details of forthcoming competitions in dressage, show-Jumping, trail riding or showing will often be included along with photos and results from previous events. Essentially, the riding club newsletter will be a voice for the local equestrian community with news reports and a classified section listing, among other things, horses for sale or wanted and trailers or horse trucks available to buy. Many larger riding clubs will have a website with active discussion forums to enable members to network with each other online.
Filed Under: Arts & Entertainment
About the Author: Fred Goodson has a passion for pets and animals. He has 4 dogs and is planning to have another one. He is also a blogger who writes about pets and animals. Currently, he is living in New Jersey.
Comments (0)