By Jason Prickett on Mar 17, 2010 with Comments 0
---
Plasterboard cannot be nailed directly to solid masonry walls. Battens of sawn timber known as furring strips are used to provide a good fixing for the nails and to counter any unevenness of the wall surface. These should be treated with a wood preservative. You can cover sound old plaster but if it is in poor condition strip it back to the brickwork. If the failure of the original plaster was caused by damp, it must be treated and if possible allowed to dry out before lining. Fit any plumbing pipe runs, electrical conduit or cable to the wall before the battens are fixed to conceal them.
Marking out
Use a straightedge to mark the position of the strips on the wall with vertical chalk lines. The lines should be placed at 400mm (1 ft 4in), 450mm (1 ft 6in) or 600mm (2ft) centres according to the width and thickness of the plasterboard being used, bearing in mind that sheets of plasterboard must meet on the centre lines of the battens. Work away from any door or window opening and allow for the thickness of the battens and plasterboard at the reveals.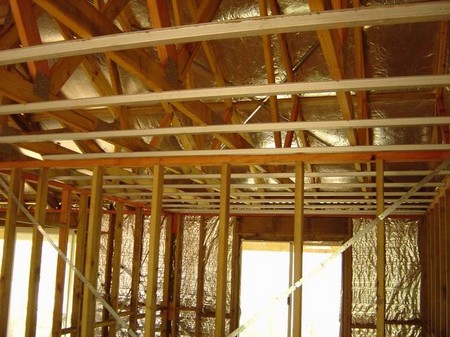 Fixing the battens
Cut the required number of furring battens from 50 x 25mm (2 x 1 in) sawn softwood. The vertical battens should be cut 155mm less than the height of the wall. The horizontal battens should be cut to run along the tops and bottoms of the vertical ones and any short vertical infill battens above and below openings.
Nail the vertical furring battens on first, setting their bottom ends 100mm (4in) above the floor. Fix them with masonry nails or cut nails, with the face of each batten level with the guide line, and check with the straight­edge and spirit level that they are also flat and plumb, packing them out if and as necessary.
Now nail the horizontal battens across the tops and bottoms of the vertical members, packing them to the same level if necessary.
Fixing the plasterboard
To fix plasterboard to furring strips follow the same procedure as described for nailing to a stud partition, except that in this case the boards at the sides of doors and windows do not need to be notched to receive panels above or below the openings. The procedure for filling and finishing the joints between the sheets of plasterboard is also identical.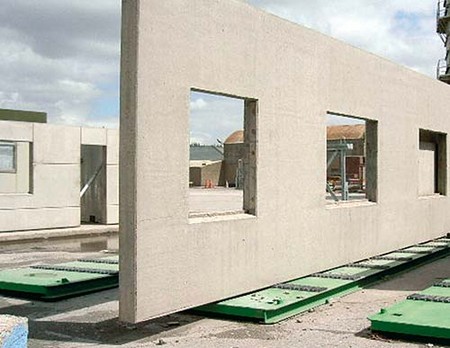 Cut the skirting board to length and nail it through the plasterboard to the bottom horizontal furring strip, though if it is a high skirting of the type used in old high-ceilinged houses it can be nailed to the vertical battens.
Filed Under: Home & Maintenance
About the Author: Jason Prickett loves to write about home maintenance and stuff you can do yourself instead of hiring any professional. His step by step guides will assist you in completing your home maintenance tasks.
Comments (0)