By Alan Kennon on May 03, 2010 with Comments 0
---
Loving another person is easy. Loving yourself, however, surprisingly takes more effort. It is hurtful when people say you are incapable of some things because you lack self-confidence. There are many situations like this that happen on a daily basis. To improve one's confidence is important in dealing with life and people. Sometimes confidence can be faked, but eventually it wars out. You need to have the kind of confidence that is not determined by anything or anyone. Here are a few pointers to help you gain the kind of confidence that will get you a long way through life.
Self Talk. On an everyday basis, talk to yourself about yourself. It may sound crazy, but talk like you are talking about a different person. Write down things you have accomplished whether they be grand or small. It's like giving yourself a little pep talk about the good things you did or the bad things you did not do. For example, "I helped an old lady cross the street," or "I did not yell at my co-worker today" are simple yet big things that will affect your life positively.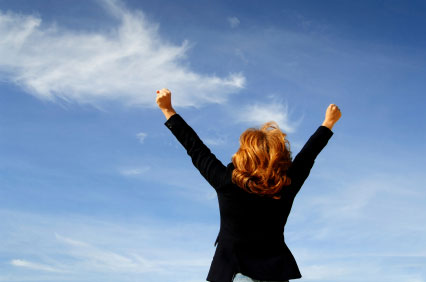 Positive Friendships. It's impossible to overemphasize how important it is to have a kind of support system that will help you through anything. These are the people who love you, believe in you, and are happy when you are happy. It's toxic to maintain people who go through life like every day is a drama series. Friends who remain positive will help you see the good in everything.
Find inspiration. It is uplifting to read biographies or autobiographies or watch television stories of people who can inspire you. These are people to whom you can relate. Most of the time they help you see that the problem you have is only little compared to theirs. Since they overcame theirs, is it really impossible to overcome yours? These stories will help you while you struggle with your problems.
Reward yourself. You should reward yourself at least once a week. This is a way to love yourself and reward yourself for what you truly deserve. Perhaps it could be a new pair of shoes. It could be a pet dog. It can even be an ice cream for a week of working out. Whatever it is, go ahead. You deserve it!
Gratitude. There are two ways to look at your life. First, look at it and see what's missing. Second, look at it and see what you have. You may not have the best pair of legs, but you do have legs. You might not have the most high-paying job, but you do have a job that pays. These are all the things that we often forget. Be thankful for your accomplishments, your blessings, and everything else you have.
Filed Under: Lifestyle & Personality
About the Author: Alan Kennon lives a very happy life with two kids and a lovely wife. He likes to share his life time experiences with others about how they can improve their lifestyle and personality.
Comments (0)