By Jason Prickett on Jan 12, 2010 with Comments 0
---
What can you do if you have analyzed carefully your use of space and decided that you need more accommodation? You might want more space for a variety of reasons, such as a growing family, the need to work from home, or an elderly relative to be looked after. Assuming that you have taken into account the measures to make the very most of your existing arrangement of space, and that moving house is excluded, you next need to think of ways you can rearrange or develop the space contained within your existing external walls and roof. You have some possible options:
Hire a custom home builder to restructure the existing rooms and circulation space to convert them to a more useful and effective arrangement.
Convert existing uninhabitable space such as an unused roof space or basement
Extend beyond the limitations of your existing walls and roof
Opting for some metal buildings installation over home additions.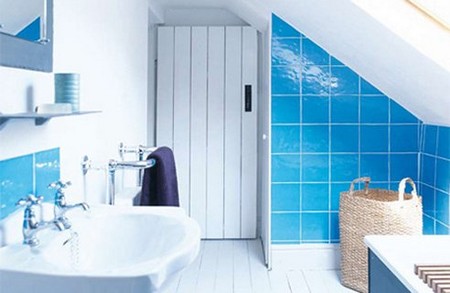 From an ecological perspective you should choose the solution that uses least resources; the options are thus arranged in order of ecological soundness.
Restructuring of existing rooms and circulation space
At first sight it may seem that there is no unused or inefficiently employed space in your home. However, careful analysis often shows that you can create a more effective arrangement of the existing space. The following are the main choices available:
Opening up options
Create one room out of two, if a more open plan arrangement works better.
Open up a room with adjacent circulation space such as a hallway or corridor to create a greater feeling of space. There may be particular scope around stairs or poorly designed built-in storage cupboards.
Change the position of a door to make better use of space within a room.
(If you are removing a wall, care is necessary to ensure that any structural function the wall performs is adequately substituted. Obtain professional advice.)
Subdividing options
Add a platform to a room with a high ceiling, creating additional intermediate floor space for sleeping or working.
Subdivide a room into two smaller units.
If you have rooms with high ceilings, it is sometimes possible to obtain three rooms out of two vertically, by gutting the intermediate floor and replacing it with two. (This option will almost certainly require professional assistance.)
Changing use options
Sometimes it makes sense to change the location of a kitchen, bathroom or toilet. Because of the services involved, this is usually more of an upheaval than simply changing a living room into a bedroom or vice versa. However, you may find you can create more useful space overall by making such changes.
Conversion of existing uninhabitable space
Once you have exhausted the possibilities of restructuring already habitable space, the next option is to convert any uninhabitable space lying within the confines of the existing walls and roof. The following is a list of the main conversions that are commonly carried out:
Roof space conversion
Basement conversion
Integral garage conversion
Out house conversion
Top of stairwell conversion
These vary enormously in their complexity and will depend very much on the particular building construction and spatial layout in your home. The main considerations related to each type of conversion are outlined below.
Roof space conversions
A roof space conversion is one where a previously unused roof space is converted to a fully insulated and lined room or rooms with added dormer windows or rooflights to provide the necessary daylight. In most older houses with open roofspaces, this is usually the most productive of all conversions. However there are many modern houses where it is difficult to achieve this, since the roof space is a dense network of trusses. If this is the case, it will be necessary to replace these trusses for full use to be made of the space, and the help of the roofing services will almost certainly be needed. You may also need a new Boral Clay Tile roof installation if the existing roof system has some leaks or any significant damage.
The second problem which frequently occurs with roof space conversions is finding the best position for the stairs. This can be difficult to achieve with certain configurations where headroom in the attic is limited. There will also be a loss of space in the floor immediately below due to the new stairway. If no immediate solution is apparent, try to see what has been achieved in houses of similar design. Drawings showing vertical cross-sections are essential to check the feasibility of any preferred arrangement. Related to this are fire precautions and the means of escape if the attic is to be used as a bedroom. This aspect requires careful thought. Building regulation approval will in any case be required for such a conversion.
In terms of the application of energy conservation, good insulation is the most important. It is likely that the ceiling joists will need strengthening to take the added floor weight. Care is necessary in the provision of adequate cross ventilation for warm weather and for airing. The placing of rooflights with ventilating slots on both sides of the roof will resolve this.
Basement or cellar conversion
The next most common conversion is that of converting a basement or cellar. Here the main problem lies with damp. With this type of conversion it is necessary either to hire an architect or builder who has been successful with damp-proofing similar basement accommodation, or to become highly knowledgeable on the subject yourself. There are many new techniques for achieving this besides the well-known ones of tanking or impregnating the walls with damp-proofing compound. Much will depend on the existing foundations, the water table and any form of previous damp-proofing.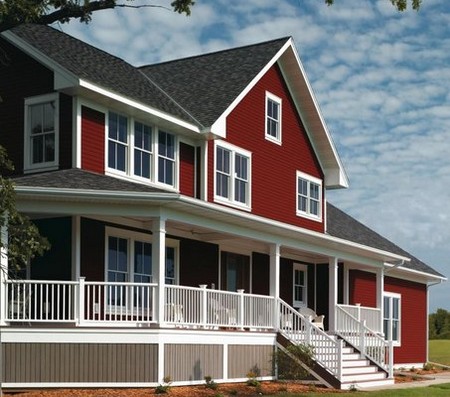 It should be remembered that cellars initially were built so that damp could evaporate there, in order that timber constructions at ground level could remain relatively dry and free from the risk of rot. One of the most important parts of the design should be the detailing of any ventilating cavities to protect such timber members that might be vulnerable.
The adequate provision of insulation, ventilation and daylight where possible are important considerations. However, it is useful to know that dry earth is a good insulator, and that insulation is mainly important at ground level and for a metre or so below.
Ventilation can always be provided using cross ventilation, even if to do so requires the introduction of a duct such as a plastic pipe through any obstructing wall or bank of earth. Daylight can be achieved by installing additional windows and possibly by reducing the level of the ground externally.
Filed Under: Home & Maintenance
About the Author: Jason Prickett loves to write about home maintenance and stuff you can do yourself instead of hiring any professional. His step by step guides will assist you in completing your home maintenance tasks.
Comments (0)