By Alan Kennon on Nov 25, 2010 with Comments 0
---
Self-confidence proves a vital key to becoming successful in life. If you have self-confidence, you will likely be happier and have the ability to adapt to myriad social situations. You can build relationships and perform better at your workplace to get that promotion you want. Although no one is born with self-confidence, you can achieve such if you put in the effort and time. Having enough self-confidence can drastically change your quality of your life.
Determine the negative energy that surrounds in your life. Allowing a negative person in your midst can in part determine your attitude and therefore affect your self-confidence. Change your environment to something more positive. Positivity can do a lot to increase your self-confidence. Surround yourself with people who make you happy and enjoy life more. Sometimes this involves letting go of some people from your life or even becoming part of a new social circle.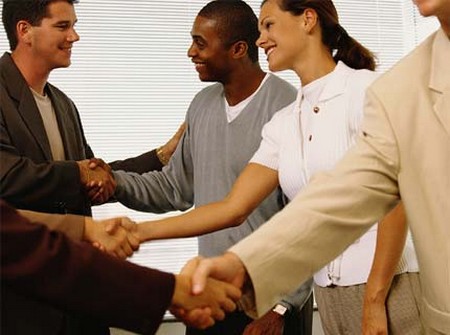 Accept change. Although this can present a scary concept, facing change can help you gain the confidence. Otherwise you'll continue to ride the wave, and your emotions will just play safe in a comfort zone. You will not develop a true sense of confidence if you keep running away from different situations.
Take one step at a time. For example, if you have as your goal to get a promotion at work, you may decide to improve your work skills and self-image. List specific action steps and create a detailed timeline to execute each step. The moment you take that first step, you start the process of reducing your lack of self-confidence.
Plan ahead when approaching a situation. If you have a presentation to make at work, ensure you arrive prepared. Make a list of expectations that may be in place during the presentation. Think of possible questions your executives might ask. With a plan in place, you can stay relaxed and confident during the presentation.
Make a list of your positive traits. If you have a gift for art, improve that skill. Enjoying what you do proves vital to building self-confidence.
Take mental breaks. This can help remove the stress you have inside. Visit the gym or do yoga. Any routine that can help you feel better not only about your body but also your mind will work. Your self-confidence will go up only if you like the person you see in the mirror, and incorporating a few meditation techniques can help you achieve a positive state when facing a challenge.
Reward yourself. It is okay to take pride in your achievements. If your presentation proved successful, treat yourself after all the effort you have made. Reinforce to yourself that you can achieve whatever you want and begin to show everyone the self-confidence you have.
Make sure you have a positive outlook on everything. Learn to laugh more and not stay so uptight all the time. This will help you start attracting the right people with whom to surround yourself.
Filed Under: Lifestyle & Personality
About the Author: Alan Kennon lives a very happy life with two kids and a lovely wife. He likes to share his life time experiences with others about how they can improve their lifestyle and personality.
Comments (0)