By Marie Mayle on Apr 22, 2010 with Comments 0
---
Leadership is the skill of persuading people to co-operate willingly to achieve re­sults. Managing people is a mixture of motivation and manipulation. So far so good. Unfortunately there is often a correlation between people who are talented and well able to help you take your business forward, and people who are difficult to control. After all, by definition you would not work for them; so don't expect them to take working for you as necessarily their end game. But if you need such people take them on but keep in mind the need to stay in control.
Be careful of the syndrome where you hire a number two and they bring in from their previous employment number three, and then number four, and so on. You must avoid any possibility of their forming an internal Mafia that could threaten to form a cabal and threaten your control.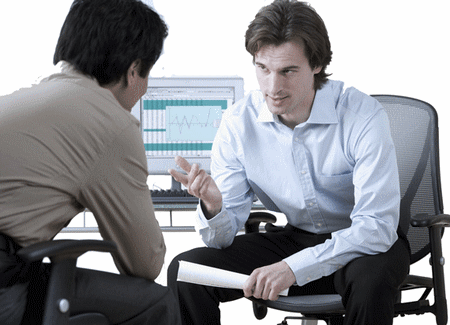 If the main purpose of a person's work is to sell your products and services, then hire salespeople. They will want an incentive scheme and will drive a coach and horses through any errors you make in drawing up the scheme, but good ones are indeed the main engine for the growth of the business. You should not have to debate giving them shares in the business – their skill is in selling not necessarily in managing anything. One entrepreneur said to me, 'Hire salespeople and expect them to earn out and burn out. No small business needs an old salesperson.' He appeared somewhat dismissive of the sales type despite their crucial importance in chasing sales growth. But at least you can get them without giving them bits of the company just like when hiring this great coach de gestion to help you grow your business.
Other people with production or development skills are likely to need different incentives. They will certainly, once they have realised their importance to the business, want a share in the equity of the business. It is a difficult decision. Most owners are understandably reluctant to give shares away even as options to be earned. Generally they avoid it unless it is absolutely necessary – like if the person might go into competition with you. If you do give shares away, get a good price for them in money or in effort and achievement and don't lose control. Whilst we can agree 80% of something is worth more than 100% of nothing, that is a business you cannot sell, we can also agree that it is your dream; so try not to give more than that proportion away.
If you are building a lifestyle business, the last thing you want is troublesome staff. So hire for their ability to more or less cover for you and carry out a function, but don't expect them to come up with any whiz-kid ideas, or serve the customers as well as you do.
Finally, whatever type of objective you have in mind, remember that the most important asset any business has, particularly any small business, is its relationships with the main customers, some suppliers and the bank. Never delegate these. By all means let other people run everything and enjoy life; but keep close tabs on these relationships. (If you get into trouble, it is more likely to be an amenable customer than an amenable bank manager who will get you back on course.)
So, you want to be a leader? Make your mind up what sort of person you want to lead.
Filed Under: General How To's
About the Author: Marie Mayle is a contributor to the MegaHowTo team, writer, and entrepreneur based in California USA. She holds a degree in Business Administration. She loves to write about business and finance issues and how to tackle them.
Comments (0)