By Roberta Southworth on Apr 17, 2010 with Comments 0
---
Early on in your child's life, you will probably start to use baby sitters, either to allow you to resume your own social life once again or simply to give you a well-earned break from the routine of parenting. Some parents employ full-time help, such as a day nanny or a live-in nanny. No matter how much time this caregiver spends in your home, your child has to feel comfortable with him or her. You may find that at first your child resists the idea of you leaving him with another person, but he will gradually get used to the idea.
Here are some strategies to help your baby, toddler, or young child adjust to being left in daycare:
Make sure the caregiver is capable and sensitive. You should be fully satisfied that the person you employ is the sort of per­son you want to look after your child. Don't rush the selec­tion process, or take second best.
Let your child meet the baby sitter or nanny before you hire. Your child will have a more positive attitude if he thinks that he was involved in the selection process (even though you made the final choice).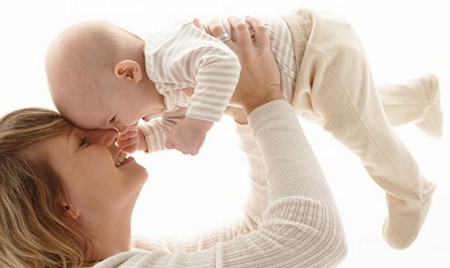 Tell your child beforehand that you will be going out for a while. Your child would probably prefer to know in advance that someone else will be looking after him, rather than being informed at the last moment.
Use a positive tone of voice when telling your child about the baby sitter or nanny. Your child is more likely to have a posi­tive attitude toward his new baby sitter or nanny when he thinks that you are positive about this person, too—your child's feelings reflect yours.
Reassure your child that he'll be fine. He may be anxious at the last moment, just as you are about to leave. If so, calm your child down, and remind him of all the fun activities that he and the caregiver will do together while you are away.
Tell your child you will be back soon. Your child's sense of time may be different from yours, so tell him you will be back soon. This is essential, as he may not realize you intend to return home.
If your child becomes upset at the separation, calm him and then go. Don't be surprised if your child becomes slightly upset just as you are about to leave. Give him a quick cuddle, remind him you will see him soon, and walk out with a smile on your face. He'll be fine.
Praise your child when you return home. Whether he was set­tled in your absence or not, give your child lots of praise when you come back. Make it clear how pleased you are with him, and ask him what he did while you were out.
Filed Under: Family & Relationships
About the Author: Roberta Southworth is a psychiatrist by profession. She likes to help out people by writing informative tips on how people can to solve their family and relationship issues. She is currently staying in Ireland. She has 5 years of couple counseling experience.
Comments (0)