By Darlene Aronson on Mar 24, 2010 with Comments 0
---
For the pupil who cannot get his head off the desk or the hyperactive pupil who cannot seem to calm down, you need to learn ways to stimulate levels of alertness.
Discovering each person's 'sensory diet' is useful. This technique involves working out how to use the sensory system to alter levels of alertness. For example, a strong peppermint or a sour boiled sweet may be used to wake up the taste buds which will in turn wake up the nervous system and get the head off the desk. Everybody's sensory system is different and so it is necessary to find out what works for each person. Here are some suggestions: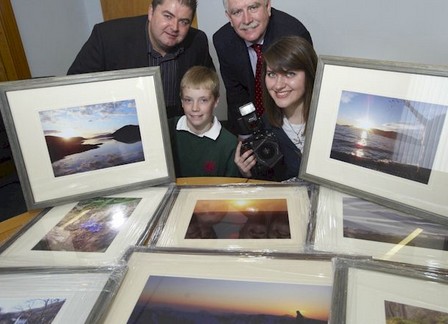 Taste. Put something in your mouth:
Sour: pickles, gherkins, sour sweets
Sweet: fruit, sweets (sugarless if preferred)
Spicy: salsa, beef jerky
Crunchy: nuts, carrots, pretzels, apples
Chewy: gum, raisins, bagels, cheese
Licking: boiled sweets, lollipops
Sucking: drinking through a straw
Biting: liquorice, toffee.
Movement (at least every hour):
Isometrics – push-ups on wall or chair
Aerobics or a brisk walk, run an errand
Run up and down steps
Shake head quickly
Roll neck slowly in a circular motion
Use a rocking chair or ball chair
Do Theraband exercises (Theraband is a wide elastic band used to add resistance in exercise programmes such as pilates or in physiotherapy)
Use timer/computer alarm as a reminder of when to stop work and stretch or move.
Touch:
Fidgets – Koosh Ball, stress ball, rubber bands, etc.
Rub gently or vigorously on skin or clothing
Change temperature – open window, move fan
Wash face with hot or cold face flannel
Pet an animal
Stroke a piece of velvet or satin
Hold or lean up against a stuffed animal/pillow
Deep pressure – many fidgety pupils like the feeling of something heavy on their lap or around their neck. Weighted cushions can be purchased for this purpose or simply made using a few pounds of rice as a filling A long thin one can be placed on the shoulders of a pupil and a shorter fat one for the lap.
Filed Under: Education & Training
About the Author: Darlene Aronson holds a degree in English literature and is a college teacher in Texas, USA. She likes to help others by sharing her experiences in education and training field. She has written for many blogs as well as local magazines.
Comments (0)