By Vanessa Page on May 27, 2010 with Comments 0
---
To have an understanding relation with your boss isn't quite easy as it depends on your profession. People who have time as well as value advancement in their respective careers, it will be good to follow this advice:
Do not be late on work. It may sound like a piece of cake but you need to take into account the traffic flow as well. Many times, even small, unexpected obstacles like family or friends can cause you delay. Give yourself ample time to drive safely, reach, and finally report when it is time for the same. Your boss will undoubtedly notice this, as nothing is of greater significance to a boss than the knowledge that his staff works throughout their scheduled hours.
Give notice of all your sick days. If you are sick and cannot work, a simple phone call, message or any other way of communication will show your respect for your work as well as your professionalism. Missing too many days of work will not leave a good impression, but if you notify about your sick days and any uncalled for emergencies, your boss will have faith that you are being honest and genuine that will always build up a fruitful relation.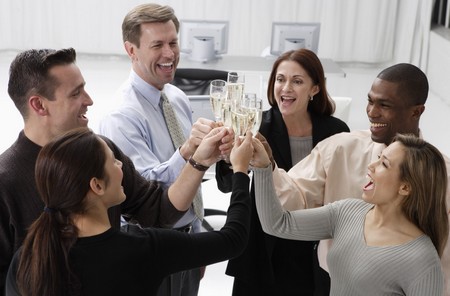 Dress in a professional manner. If your work place has a dress code, the best option is to follow it very closely. There are jobs that require you to wear overalls or gloves for safety or hygiene. If you fail to follow basic rules like these ones, you may have a very bad and unfruitful relationship with your boss. This will cause your boss to think that you have no value or respect for your position and might even result in expulsion.
Be polite and gracious. Always remember to greet your boss. You may even small talk about the weather. This may help you to have a fruitful and better relation with your boss with time. A basic greeting like a 'hello' or a 'good morning' will work wonders for your image. And don't forget the three magic words -"sorry, please and thank you".
Try to exceed the others. If you work overtime, take some projects home or try sharing with your boss, it may result in the growth of a personal friendship other than the professional relation you share. Do some research and come up with good solutions for common everyday problems. Do some out of the box thinking and help others. This will get you noticed and you have better chances of a raise or promotion. If you do this for a long period of time, say a year or two, you are bound to make an excellent impression. Your boss may promote you to positions much beyond your imagination.
So following the basic rules of professionalism and giving in a little extra will definitely help you in the long run in terms of financial gains, as well as satisfaction in the form of your work and your boss's appreciation. For only a healthy relation with your boss will give you happiness in your professional life.
Filed Under: Work & Careers
About the Author: Vanessa Page works a career counselor in one of the leading firms in Los Angeles. She is also a blogger and gives tips on how people can tackle their work and career issues. She has 8 years of experience in this field.
Comments (0)