By Andrew Reinert on Nov 25, 2010 with Comments 0
---
Having clear skin, especially on the face, remains a goal to which most people aspire. Almost 85% of teenagers worldwide suffer from acne. Pimples and blackheads/whiteheads remain the most common types of acne. When pores swell, the surrounding skin grows red due to infection and results in what we call pimples. When skin follicles become packed with sebum and dead cells, blackheads form. You can buy pimple and blackhead medication at a drugstore. Look for products that contain benzoyl peroxide. If the acne continues to manifest, you should see a dermatologist right away.
Refrain from touching your face with your hands. This can cause you to add more bacteria to the infected area. Remember not to pierce your pimple or blackheads with your bare hands, aas this might add to the infection or spread of bacteria.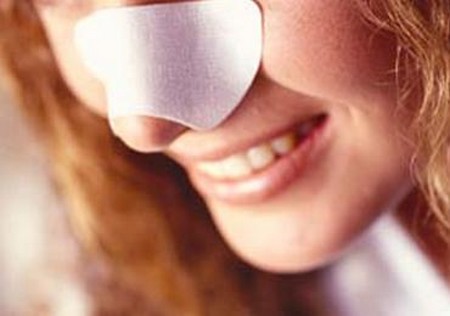 Maintain the cleanliness of your face by washing it every day. Use mild soap as you take off make-up, oil and dead skin cells. Choose from among the wide variety of facial cleansers available at drugstores. You must know your skin type when you choose your facial cleanser so it won't harm your skin.
Benzoyl peroxide cream remains the best acne treatment. Apply an ample amount of benzoyl peroxide daily to kill the bacteria and cleanse off the dead skin cells blocking your pores. Buy products that have benzoyl peroxide such as cleansers and creams.
Use a gel or cream that contains at least 2.5% benzoyl peroxide. Apply it one to two times daily for four to six weeks to address your pimple and blackhead problem. You might want to choose cream or gel with 10% benzoyl peroxide if your skin is extremely oily. Use it in moderation, as it may harm sensitive skin. If you know you have sensitive skin, use a product that contains a lesser concentration of benzoyl peroxide and apply it just once a day.
Retin-A also numbers among the potential remedies that prove effective for blackhead or whitehead treatment. Sometimes this product is available only by prescription through your dermatologist, but often you can buy it over the counter at a drugstore. Nevertheless, you should see a doctor prior to using Retin-A. You will need to use a sunscreen to protect your skin from the sun. If you are pregnant, speak with your doctor before using this type of over-the-counter medication.
You must know how to identify severe acne so you can find the correct treatment. Take any antibiotics your doctor prescribes to treat blackheads and pimples. Antibiotics such as tetracycline and erythromycin can kill bacteria that cause the build-up of whiteheads; thus, they can prove effective for curing swollen and red pimples. Once you get a prescription from your doctor; apply this product or take the medication orally at least once a day.
Accutane proves very effective medication for treating severe cystic acne. You can buy this medication only if you have a doctor's prescription, and pregnant women cannot take it under any circumstances.
Filed Under: Health & Personal Care
About the Author: Andrew Reinert is a health care professional who loves to share different tips on health and personal care. He is a regular contributor to MegaHowTo and lives in Canada.
Comments (0)