By Andrew Reinert on Jul 30, 2010 with Comments 0
---
Stretch your mind and refresh your body at the start of the day and give yourself a head start.
Drink it all in
Drink a large glass of mineral water to help detoxify. Remember to do this throughout the day. It helps to keep your appetite at bay while cleansing your system. You may also consider trying supplemental detox pills bundle to detoxify.
Get the power
Take a power shower and exfoliate all of your dry skin. Stimulate your circulatory system with a sponge and concentrate on all those areas where fat cells seem to congregate. Finish with cool water and wake up those extremities.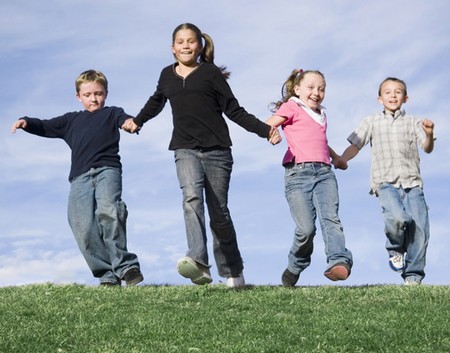 Meditate for 15 minutes
Close your eyes. Breathe in slowly and exhale slowly, feeling your tummy deflate. Imagine your thoughts floating away on fluffy, clouds. Gain insight and relax.
Feel fruity
Breakfast is the most important meal of the day but it doesn't have to be heavy. Try squeezing some fresh juices or make a smoothie using no-fat yoghurt, ice cubes and a selection of your favourite fruits. Stick them in the blender and shake, rattle and roll.
Vital vitamins
If you want to ensure that your body receives all the vitamins and minerals it requires or you would like a vitamin boost to fight off a cold or reduce hayfever symptoms, supplements may be the answer. Magnesium supplements provide a lot of health benefits. As noted in this review you need to choose your magnesium supplement wisely. Go to your local chemist or health food store and ask their advice on the best vitamins for you. As with all remedies, check with your doctor if you have any medical conditions.
De-caffeinate
Limit your consumption of caffeine, which is found in coffee, tea, chocolate and soft drinks. Cut your intake throughout the day and relax. Try herbal teas, decaffeinated coffee, mineral water and fresh juices. Notice the difference.
Fat-free
Pay attention to the amount of fat in all the food you eat. It will astound you. The healthiest diet consists of no more than 10 per cent fat or about 20-25g of fat per day. Try to choose foods that consist of no more than 3g of fat per serving. The best foods are vegetables, fruit, whole grains, beans and non-fat dairy products. It's as simple as that!
Sweet enough
Simple carbohydrates like sugar, white flour and alcohol cause your body to secrete insulin to lower your blood sugar levels. The body will then be more likely to convert calories into body fat. Limit your consumption of sugar and see if there is a change in your body fat.
Walk on the wild side
Start your day with a brisk 20-minute walk. Use your arms and increase your heart rate. Wear the proper trainers to cushion the impact.
Feel the burn
Start your day at the gym. Take a class. Swim. Use the machines. Mix it up so that it doesn't become boring. Your outlook on the day will change dramatically.
Filed Under: Health & Personal Care
About the Author: Andrew Reinert is a health care professional who loves to share different tips on health and personal care. He is a regular contributor to MegaHowTo and lives in Canada.
Comments (0)