By Alan Kennon on Nov 03, 2010 with Comments 0
---
Wine has rich characteristics, an interesting component of the culinary world. It symbolizes status in some cases. Trends always evolve as time passes, spelling a continuous demand in the market as much as the need to develop and improve wines to suit restless appetites in the matters of pleasure and satisfaction. You must accumulate vast knowledge when it comes to wine, including knowing how the winery produced it, where to find vineyards that produce top-quality grapes, and how to determine the authenticity of wine. It may take some time for you to learn how to answer those questions skillfully; however, you can follow these informative steps to help you make a go of it as an instant expert or wine connoisseur.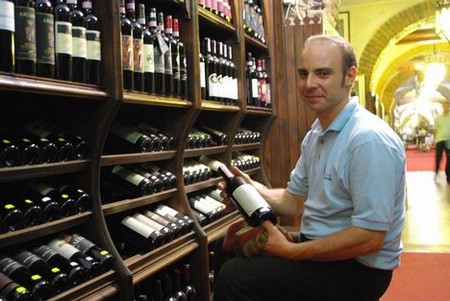 Gain intimate familiarity with the common terms used to quickly learn the world of wine. An example of common vocabulary words includes "vintage," which tells the year and time of the harvest for the grapes used to produce the wine. You can find the vintage on the bottle labels. "Magnum" has to do with the size of the bottle, which equals two regular-sized bottles. You can try to learn more about other terms like "corked," "feel," "finish," "mouth," "sommelier," "varietals," "vineyard" and "winery." Learning these terms will help you grow better acquainted with the field of wine.
Study up on grapes. "Varietals" (varieties) refer to the primary essence of the wine or the type of grapes or fruit used to create the wine. Popular white wines include Chardonnays, Rieslings, Sauvignon Blancs, Chenin Blancs, Pinot Grigios and Semillons. Common red wines include Cabernet Sauvignons, Merlots, Pinot Noirs, Shirazes (or syrah), Zinfandels and Grenaches. Grapes grown in Champagne, France, only can have the official designation of "champagne."
Determine and familiarize yourself with the places in the world that produce the best wine. Specific regions have gained fame for world-class wines such as Champagne, Burgundy and Bordeaux in France and California's Napa Valley. Other countries well-known for producing top-quality wines include Australia, Spain and Italy. Other promising places that have started building names in the wine business include Paso Robles in California and the country of South Africa.
Conduct some research by obtaining a copy of Wine Spectator, a magazine which most connoisseurs use as a reference. You can also check out erobertparker.com, the website of wine connoisseur Robert Parker.
Educate yourself in terms of people who stand out as icons and critics in the wine world. To name a few, try to memorize and read articles by Clive Coates, Robert Parker, Stephen Tanzer and Paolo Tullio.
Enhance your ability in smelling and tasting different wines by developing your taste buds and sense of smell. A connoisseur must have keen senses of smell and taste and have the ability to describe a wine no matter how complex the beverage. As a wine expert and specialist, you must know how to use both use your nose and mouth to smell and taste wine at the same time and still have the ability to tell and describe the differences. Remember, perfect habits make the practice more perfect.
Filed Under: Lifestyle & Personality
About the Author: Alan Kennon lives a very happy life with two kids and a lovely wife. He likes to share his life time experiences with others about how they can improve their lifestyle and personality.
Comments (0)