By Jason Prickett on Jul 30, 2010 with Comments 0
---
It is better to check with the measurable thing so that we could come to a conclusion that it was hung straight. By using carpenter's level we can make sure that it was hung up rightly. Though if you didn't have that you need to cry or afraid. There exist alternative techniques which will be more useful. These are the points to be followed:
Note the distance between the floor and the down corners. With the help of measuring tape make a note on the distance from one corner to the other corner of the frame to the surface or floor.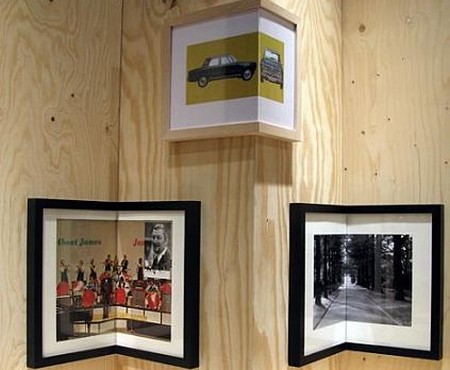 Alter the frame: Until the distance from the floor and the both corners becomes equal adjust the frame of the picture.
Identify the appropriate corners: Mark the two corners of the bottom edge of your picture by using a pencil. Be sure that your marking should not be visible to others easily.
Pencil marks leads the way: Use the marks to straighten the frame whenever you want to do it.
Tight those wire at the backside: Wire can be used to hang the picture frame on a hook to keep it up and stuck it to the wall. When the wire is found to become loose, you have to tighten those screw which keeps it together. Screwdriver can be used to do this job.
Nails manages the weight: By adding two nails at both side of the center nail which holds the frame. It will evenly distribute the weight to both nails. By doing so you can be sure that your frame is held securely. It makes you easier while repositioning again in the future to distribute the weight once again.
Add rubber feet or adhesive pads: By sticking rubber feet or adhesive pads at the bottom edges of the frame will keep them in straightened position. This will make the picture to stick with the wall. Therefore there will be no problems with moving frames.
These pictures add more perfection to any space and room in your home. If your frames are arranged in straightened position, it will be even better to see. Whenever if your frames are corrupted or if you found them moving a little bit, you can go ahead with the help of these tips to make them straight and keep them safe and secure in a place.
Filed Under: Home & Maintenance
About the Author: Jason Prickett loves to write about home maintenance and stuff you can do yourself instead of hiring any professional. His step by step guides will assist you in completing your home maintenance tasks.
Comments (0)