By Cody Riffel on Jul 30, 2010 with Comments 0
---
Suppose your cousin gave you a picture frame as a gift on your birthday two days ago. You liked the frame too much;  thus you took one of your childhood pictures. Now you have both the frame and the picture with you. But you are confused that how will you hang it on the wall of your room. Following are the steps by which you can hang this picture on to the wall without getting into much trouble:
Procedure:
First of all you need to decide where the picture will be suitable to hang. You can experiment it yourself. Take a friend of you and tell him to hold that picture standing with the wall. You can see if the location is ok for the picture or not. If a nice location is available, your room will look more beautiful with the picture; but if not, do not try to crowd it with the picture and find any other place for it.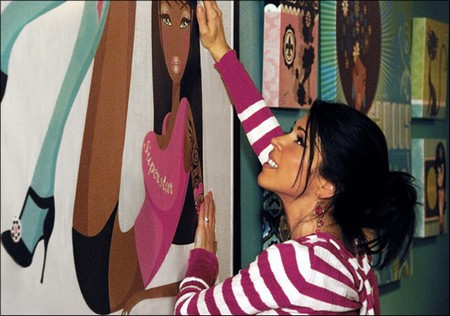 Now it is the time to install wire on to the frame. For adding more security and protection, felt pads should be added on the rear of the frame. Wire should be placed 1/3 from the top of the frame. Hammer tucks and small nails on the rear of the frame on both the sides. The wire will pass through these nails while hanging the frame. If the frame is heavy, you should add a double wire for security. The wire's length should be two times of the frame's width plus the length needed to wrap around the nails. The wire should be wrapped around the tucks or the nails about around three rotations. Stick the bottom of the frame with felt pads.
Now you have to test the frame's adjustment on the wall. Tell your friend to hold the picture once again. Now you should check whether it looks nice with the current adjustment or can the beauty of the frame be more enhanced by hanging it in any other adjustment?
Mark the spots on the wall where the nail is to be inserted. Hammer at that spot. If the picture is not that heavy you can directly hammer the nail. But if the picture is heavy, you should use strong nails. In this way your picture will be more secure.
Now hang the picture on nail using the wire. The picture will be hanged at an angle of 45 degree with the wall from the bottom side.
This was a simple way for hanging your cousin's gift on the wall with your beautiful picture in it.
Filed Under: Home & Maintenance
About the Author: Cody Riffel is a regular contributor to MegaHowTo. She likes to write on variety of topics, whatever interests her. She also likes to share what she learns over the Internet and her day-to-day life.
Comments (0)