By Jason Prickett on Aug 09, 2010 with Comments 0
---
Everyone loves the beauty of their home. They want to give their home a good look always. They used to put some pictures on the walls of their home to add some beauty to their walls. By doing this, they want to decorate the walls. They can also remind their most beautiful moments by hanging their own family pictures. Pictures add definition of your life to home and they are really giving good impressions about you to the visitors. Everyone who visits your home definitely will be happy to look at them.
Hanging large pictures in walls add more beauty to your home than small ones. It also shows your creativity and love towards art. You can show your artistic sense from those pictures. If you are having long walls in your home, then you can put some large pictures to make them beautiful. It is difficult to hang them when compared to small pictures because they need more care to handle them. The following tips will help you to hang group of pictures in your home walls.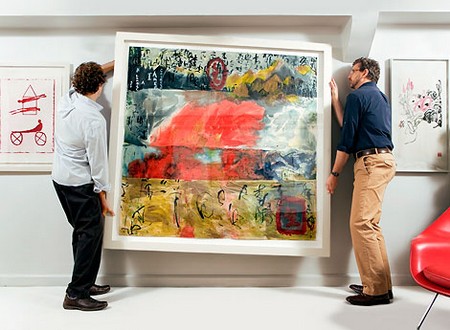 You can make use of draft papers for the support. First get them from market and also make sure that they cover your picture completely and it should be large enough. Then put them on floor and flat them out. Get one picture and place it nicely on top of draft paper. The front face of the picture should face down while placing it. Now take a pencil and gently draw the trace out of it. Then remove the paper carefully under it and get a photo frame and place it on its top. You can trace hooks from its back and then cut the draft paper by following the mark which you just made.
Now keep the draft paper on wall in your home. Decide the perfect location for them. You need to find the best spot for it to hang on the wall. To get the answer, you must know the purpose of pictures first. You must know the real need of a hanging them in your home.
Since all the pictures are like accent or piece of art work, you can choose the loveliest place in your room. You can place it near the window for getting a nice attraction from it. You can also keep it near the blank wall and it can be near cabinet wherein which you put flower vase. You can tightly keep them on the wall by using hooks on them.
Filed Under: Home & Maintenance
About the Author: Jason Prickett loves to write about home maintenance and stuff you can do yourself instead of hiring any professional. His step by step guides will assist you in completing your home maintenance tasks.
Comments (0)