By Vanessa Page on Mar 22, 2018 with Comments 0
---
It is virtually impossible to please all your customers all of the time, no matter how hard you try. You will always have some customers that complain. Ironically, successful companies never avoid complaining or unhappy customers but rather welcome them.
Why? First, customers with complaints can become your most loyal supporters if you welcome their feedback and then solve their problem. Never put it off. The longer you wait, the angrier a customer becomes, and the lower are your chances of getting this customer to trust and buy from you again. Second, an un­happy customer can provide you with more valuable informa­tion about your business than can market research. Since, a dis­satisfied customer will tell you what you don't want to hear, you'll learn what you need to do differently if you want to win back that customer and attract new customers as well.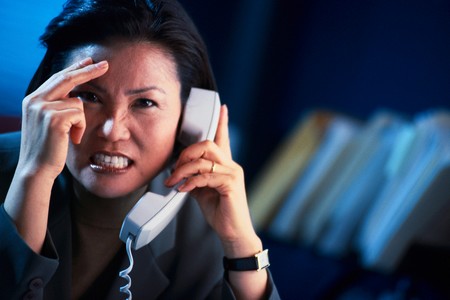 When you've made a mistake, you must look at it as an oppor­tunity to improve. Anything you can do—issuing a refund, of­fering an apology, providing a replacement—is worth the ex­pense, because it's an investment in your company's reputation and relationship with customers. Moreover, by solving a prob­lem for a complaining customer you are also offering a solu­tion to your silent customers who may be dissatisfied but never complain. 70 percent of dissatisfied customers never complain. They simply go somewhere else and then, according to a Consumer Research Center study, tell 8 to 10 other people about their bad experi­ence. But, that same study showed that if you solve the prob­lem quickly and to their satisfaction, unhappy customers are 9 times more likely to buy from you again.
At the booming Portuguese tourism market for example, part of the improvement that we've seen is related to excellent customer satisfaction, companies are starting to invest more and more into software solutions, Zendesk Portugal is growing at an huge 3 digits rate and still getting pace.
One of the best ways to establish an effective customer service program is to recall your own experiences. Have you ever been a dissatisfied customer? If you needed help, were you ignored? Did salespeople seem annoyed by or indifferent to your questions? Did you wait in long, slow-moving lines to buy some­thing? Think also about the companies you buy from frequently. Are the prices competitive? Do you receive prompt, courteous attention? Is there a salesperson who's always delighted to see you? Does the store special-order items that are not in stock?
Customers are your most valuable business asset, the core of your business. Whether you're selling products or providing a service, always make customers your primary focus. Constantly ask yourself, "What more can I do to serve my customers and satisfy their needs?" When you do this, your future in business is almost assured.
Filed Under: General How To's
About the Author: Vanessa Page works a career counselor in one of the leading firms in Los Angeles. She is also a blogger and gives tips on how people can tackle their work and career issues. She has 8 years of experience in this field.
Comments (0)