By Roberta Southworth on Mar 25, 2010 with Comments 0
---
Whenever possible, prepare your child for new situa­tions and new experiences. Boost your child's confi­dence level by providing "advance warning."
Prepare your child for a new house. Talk about the move, and if possible, drive through the new neighbor­hood and tour the new house. If you are house hunting and are closing in on a decision, take your child along. Let him or her feel a part of the decision.
Help orient your child to a new school. Go to the school in advance of your child's first day and walk around the buildings and the playground. Talk about the fun times that your child will have at the new school. If possible, meet your child's teacher and go to his or her classroom.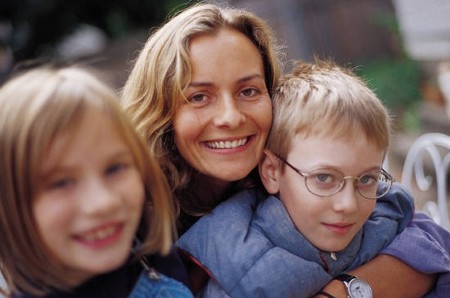 Explain to your child how the new school operates— about bells, recess, lunchbreaks, and the different sub­jects that will be studied. Talk over any differences be­tween the new school and the old one. Discuss the fact that the class schedules and the expectations of teach­ers may be different, too.
Prepare your child for the first trip to camp. I can remember my parents taking me into the mountains one Saturday afternoon in the spring to show me the campgrounds where I'd be spending a week that com­ing summer. We drove around the cabins and walked around the pond and even peered into the windows of the dining hall.
During the next several weeks, I found it easy to imagine "going to camp" and when the time actually came, I boarded the bus without fear and with a great deal of confidence.
Help your child prepare for his or her first stage perfor­mance. If at all possible, before that first Christmas pro­gram, school play, or recital, walk through the event with your child. Give your child an opportunity to be on the real stage and to look out at the audience area. Give your child an opportunity to rehearse in front of a group, even if it's just the family in the living room with your child standing on a chair or footstool!
Prepare your child for any first-time experience. When­ever possible, anticipate your child's questions as he or she faces a new experience. It may be an overnight visit to a friend's house, a slumber party, a dance, first communion service or the first time your child is in a wedding.
Confidence. Self-esteem. The child who is given ad­vance warning is a child who feels ready for a challenge and who knows "I'm valued enough to be told what's going on. I don't need to be scared of new things. Mom and Dad think I can handle this situation, and therefore, I probably can!"
Filed Under: Family & Relationships
About the Author: Roberta Southworth is a psychiatrist by profession. She likes to help out people by writing informative tips on how people can to solve their family and relationship issues. She is currently staying in Ireland. She has 5 years of couple counseling experience.
Comments (0)