By Andrew Reinert on Apr 08, 2010 with Comments 0
---
The most usual way of giving drugs is by mouth. Medicines given by mouth come in several forms. They may be liquids, tablets, capsules, pills or powders. You will proceed slightly differently according to the type of drug you are giving. Always follow the doctor's or pharmacist's instructions on whether a particular medicine should be given before or after food.
Before you start to give any type of drug by mouth, prepare a small tray. On it should be a glass of water, the drugs you need, and a clean medicine glass or 5ml spoon.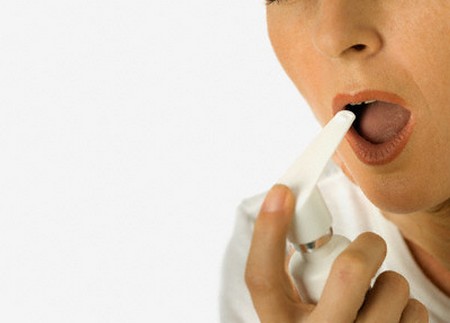 Giving tablets, capsules or pills
You must first check the bottle or box by reading the label. Shake out the correct number of tablets into a spoon and read the label again. Give the tablet to the patient in the spoon, accompanied by a glass of water. Make sure he swallows the tablet. Some tablets are very large and may be difficult to swallow, or the patient may have difficulty: if so, tell him to place the tablet towards the back of his tongue. Sugar-coated tablets, capsules and pills must be swallowed whole. They are coated either against an unpleasant taste or are meant to dissolve slowly in the stomach. Uncoated tablets may be divided into smaller pieces with a knife or crushed between two spoons, provided that the doctor approves.
Giving liquids
First check the bottle by reading the label. Check the dose and expiry date. Place your index finger over the top, and shake the bottle well. Remove the top and put it on the tray, inner side upwards. Hold the bottle label uppermost, so that any drips while pouring will not obliterate the instructions. Hold the glass at eye level and measure the dose ordered. Replace the screw cap or cork and read the label again as a double-check. Give the dose to the patient on a tray, and make sure he drinks it. Afterwards wipe any drips off the bottle and wash the medicine glass or spoon.
Giving powders
You can either mix the powder with jam or tupelo honey or stir it into a small quantity of milk or water and give it to the patient at once. For precise measurements you can check out this best powder scale for reloading.
It is important to remember that if the patient is being given a special diet, any milk, jam or honey should be considered as part of that diet.
Further Readings:
Filed Under: Health & Personal Care
About the Author: Andrew Reinert is a health care professional who loves to share different tips on health and personal care. He is a regular contributor to MegaHowTo and lives in Canada.
Comments (0)