By Bruno Silva on Jan 16, 2018 with Comments 0
---
Being able to vote is probably one of the most interesting part of becoming legal. The feeling you get when you exercise your power and see someone whom you voted, get elected is almost indescribable! During the Election Day, when the balloting part has all been dealt with and the counting of votes start, it gets extremely hard to contain oneself with all the anticipation and the air of competition around. So, instead of waiting for the results with nails in the mouth, an alternative way might be to throw over an Election Day Party for your friends and family.
The first step towards throwing a great bash would be to set out the date and location for the party and send out the invitations as early as possible so that all invitees are aware of the event well before time. Always check for the precise date of elections on the websites as apart from the Presidential Elections that usually take place in the first week of November, Mid-term or Senatorial Elections do not have fix timings. Then when deciding upon the location, the best choice would be your very own comfortable place but if not, a rented area would do just fine. You can even rent a party bus from a party bus rental service if you want to!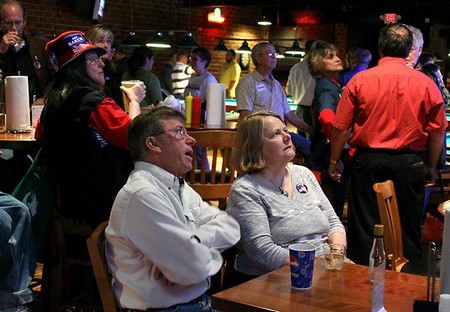 Next comes up the decoration and food. Make a list in advance for all the eatables and drinks that you want to serve on your party. Try picking out food that is generally liked by all your guests, is within your budget and does not have a very time consuming recipe in case you plan to cook yourself. Ordering in food from the caterers is also a good idea. But do make sure that the foods you serve are all appetizers or finger foods as most of your guests would like to come and go and wish to interact while eating. The decorations should obviously have a patriotic theme with colors of the flag. In fact, hanging a flag itself on one of the walls would enhance the feel of the party, go to Atlantic Flag and Pole and get yours.
A party is never complete without drinks and beverages. Always put up a large selection of drinks, both alcoholic and non-alcoholic for the non-drinkers. People at a party usually like to keep drinking so it is advisable to know the likes of the guests and arrange accordingly. If you happen to have a free-hand on the budget, go ahead with buying expensive drinks. People would certainly appreciate that. Also arrange for a driver service for the drinkers to ensure their safety. Find someone who can help volunteer to drive people home or just simply use the cab service instead.
In the end, the party is obviously all about Elections, so, don't forget to put up a television, radio and computer to keep up with the election proceedings. Set up plenty of booths and stations so that your guests can sit back, relax and enjoy the election results.
Filed Under: General How To's
About the Author: Bruno Silva is an entrepreneur from Portugal with over 15 years of experience in Online Marketing. He is also a blogger and writes on variety of topics from online marketing to designs, cars to loans, etc.
Comments (0)