By Roberta Southworth on Feb 26, 2010 with Comments 0
---
Many parents do not take the opportunity to examine the way they and their teenagers communicate. It seems to be one long fruitless argument, caused by their pigheadedness and laziness. They seem to be the ones originating all the disagreements – but how much does your behavior and attitudes give them cause for their actions? How often do you tell your teens you dislike their tapir, hate their clothes, can't stand their friends and are driven up the wall by their music? How often do you say you can't trust them, find them annoying, think them disloyal and ungrateful and feel they are in your way? How much do you tease them, be sarcastic with them, laugh at them and joke or sneer about them and their enthusiasms? In contrast, when did you last congrailate them on a job well done, admire their appearance and abilities, say you trusted them, liked them and enjoyed their company? Can you remember the last occasion when you asked them for their advice or opinion, or listened – truly listened – to things they have to say? In the storms of dealing with a growing teenager, many parents find they can get into the habit of criticizing and out of the habit of praising. And, of course, the tore you criticize, the more your teens will expect nothing better from you, and give you further reason for hostility.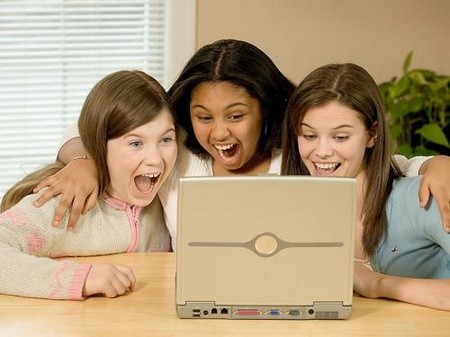 You will not be the only ones pouring on the disapproval. Teachers, neighbors, relatives, professionals and anyone else who comes into contact with your teenagers may well give them hard time. The media constantly shows adolescents in a bad light, highlighting the conflicts and problems they can become involved in but very rarely pointing out that the majority of tong people are not hooligans, vandals, drug addicts and pregnant mothers. Unfortunately, many of us take our family disputes, add to them the media prejudices, and treat any teenager we encounter as guilty until proved otherwise (and very often ignore the proof, at that!). You therefore close the circle, ending these teenagers back to their homes with even more reason to believe all adults are against them and that there is no point in trying to win our approval.
Teenagers, however, often do find adults with whom they can communicate. You may well find young people you encounter -nephews and nieces, neighbors or even friends of your own children-whom you can like and understand. They may come to you for advice or just for the occasional chat. Most teenagers have such 'chosen adults'. They can be relatives – grandparents, aunts, uncles or much older siblings – or professionals -teachers, youth leaders – or neighbors or the relatives of their friends.
Grandparents can often be a source of great comfort. They are close enough to have a strong affection, yet a generation removed so as not to feel threatened or compromised by the new demands of the emerging adult. Grandparents can thus enjoy and approve of the experiments their grandchildren are dabbling in, and remember that their own activities were equally daring. Their youthful escapades are far enough behind them for grandparents usually to have lost any feelings of guilt or unease at the memory, while for many parents they are still close enough to be a source of embarrassment.
Filed Under: Family & Relationships
About the Author: Roberta Southworth is a psychiatrist by profession. She likes to help out people by writing informative tips on how people can to solve their family and relationship issues. She is currently staying in Ireland. She has 5 years of couple counseling experience.
Comments (0)