By Roberta Southworth on Feb 26, 2010 with Comments 0
---
I often wonder if there is a tidiness gene. If there is, some children are born with this vital bit missing. With untidy children we must accept there will be some shambles and hope a good spouse will fix them in the future.
There are other children who have reasonable tidiness, but their over-tidy parents have the problem. I know one family where the son is average-messy, but his mother has an overdose of organization. On her return from the fruit market she can't relax until the apples are polished and the carrots lined accurately in the veggie drawer.
Everything at home is in its place and it is no surprise that she fights with her son over his untidiness. For most of us parenthood brings new meaning to the word 'mess', but it's a concept this mother has not grasped. Her ordered brain is better suited to the obsessive administration of the contraceptive pill than children.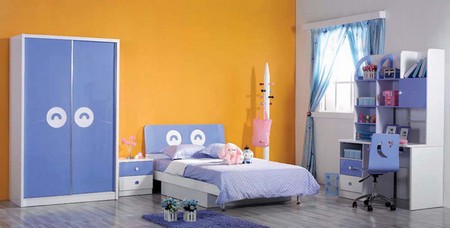 The secret of tidiness is to start early. Children between the age of one and four years like to be helpful, so build on this while it is there. After the age of five there are a number of strategies you can try:
Provide easy access to storage and hanging space.
Get stackable plastic boxes and label what goes where.
Regularly cull all junk and outgrown clothes.
Sort through toys, removing stuff that doesn't work and small items I that constipate the vacuum cleaner.
Remove glass marbles from the toy box. When they hit the Hoover the beaters go berserk.
With a young child, tidy together.
Before complaining, make sure your children know what you expect of them.
Ask them to tidy, and make it clear that you will follow up with an inspection.
Use a kitchen timer to count down to inspection.
Use the 'carrot' incentive: 'You tidy this, I'll get your drink ready.'
Have a preset inspection time each day.
A star chart can help focus attention on the clean room at inspection time.
For each day of relative tidiness add a small productivity bonus to the I pocket money.
Be quick to notice effort and tidiness: 'Gosh, have the cleaners been here?'
After giving adequate warning, place all untidied items in a large polythene bag. Lock this away for several days.
Go one step further and gather all you see at a fixed time each evening. Lock away for one week. At an agreed time, empty the week's collection in a pile and reimpound anything that is not put away.
Don't expect children to be more organized and tidy than their parents. Children who live with pigs learn to grunt.
If you don't have this sorted out by teenage, take a step back and ask, 'Is it worth driving my children from home for the sake of a clean bedroom?'
Filed Under: Family & Relationships
About the Author: Roberta Southworth is a psychiatrist by profession. She likes to help out people by writing informative tips on how people can to solve their family and relationship issues. She is currently staying in Ireland. She has 5 years of couple counseling experience.
Comments (0)