By Marie Mayle on Mar 11, 2010 with Comments 0
---
Considerable changes have taken place in government assist­ance to smaller firms in the past year, though the cynics may say that change is more apparent than real, amounting to more of a repackaging of what was already available than providing any­thing new.
The Enterprise Initiative is being promoted vigorously by the Department of Trade and Industry – or the Department of Enterprise as the Secretary of State for the Department prefers to call it. Full details of the Initiative can be obtained free by ringing 0800 500 200 and asking for the Enterprise Initiative booklet (the phone call costs nothing either). During 1988-89 more than £50 million will be available for six Enterprise Initiative consultancies – marketing, design, quality, manufacturing systems, business planning, and financial and information systems. This will support 1000 consultancies every month for independent businesses with fewer than 500 employees. By 1991 total spending will be more than £250 million. There are 10 key elements to the Enterprise Initiative. These are:

Marketing – with consultancy advice on all aspects of a com­pany's business, including exports;
Design – with specialist design aid for new and better products and services to corporate image;
Quality – with expert advice on quality management systems;
Manufacturing systems – to help firms apply modern tech­nology and methods in the right way;
Business planning – where consultants will help businesses de­velop management skills and plan properly to make it easier to raise funds;
Financial and information systems – experts will help to im­prove or institute proper budgeting, financial control and in­formation systems;
Regional assistance and advice – which covers selective assist­ance for investment projects, a higher level of grant for the consultancy schemes and investment and innovation grants for small firms;
Exports – advice to improve planning, research and making contacts in export markets;
Research and technology – help for firms to solve technical problems, to undertake collaborative research and generate links with researchers in universities and colleges;
Business and education – assisting the business world to work more closely with the education system.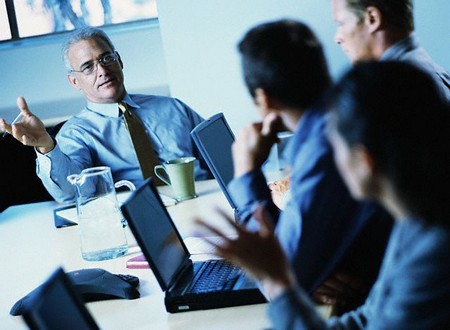 Full information can also be obtained from regional offices of the Department of Trade and Industry. Help in deciding what is best for your company can be obtained from the Department of Employment's Small Firms Counselling Service and also from the enterprise agencies which now exist in many towns throughout the country.
Quite apart from the DTI's Enterprise Initiative there are a number of organisations which provide help to independent urns in a variety of ways.
Two organisations which have sprung from the nationalised bodies of British Steel and British Coal – namely BSC (Industry) and British Coal Enterprise – can also be very helpful in advising on the financial assistance available.
BSC (Industry) also has its own small workshop units as well as being able to help with the low interest loans available through the European Coal and Steel Community. In the last resort it also has its own loan facility.
British Coal Enterprise's main activity is in providing funds in the form of loans to individuals, partnerships, or companies who want to start, locate or expand in the coalfields. Their loans are for up to five years and in amounts of up to a quarter of the total required or £5000 per job created. They too have small workshops.
Funds for both start-up and development are available from several public bodies set up around the country to promote economic growth, such as the Development Agencies in Scotland and Wales, which both have small business divisions.
They channel aid to smaller firms through loans, grants, and equity participation as well as advance factories and advice in many skills, such as financial management.
In Northern Ireland the organisation responsible for dealing with companies employing up to 50 people is the Local Enter­prise Development Unit. The LEDU provides a financial pack­age of grants, loans, and loan guarantees to manufacturing and service firms.
The agency has a wide variety of financial aids for different purposes, such as capital grants of 30 to 50 per cent for new-plant, machinery and equipment, or enterprise grants of up to £5000 for individuals with limited capital who want to go into business for the first time, or management salary grants to pay up to 80 per cent of the cost of employing specialist management.
In England's rural areas, the Council for Small Industries in Rural Areas – which has been merged with its parent body, the renamed Rural Development Commission – gives counselling and technical advice. It has funds of its own to finance projects but in general it prefers to assist a business to obtain its own funds from other sources.
One of these is the arrangement it has made with a number of the clearing banks under which it filters projects, thereby re­ducing the costs to the banks, and helping them to qualify for better rates of interest.
Another popular scheme with which it is involved is the pre vision of grants in certain areas for converting redundant buildings in country areas into workplaces. The Rural Development Comission is also in a position to help firms which want to develop rural transport operations following deregulation with financial support.
Rural areas of Scotland are served by the Highlands and Islands Development Board which has a wide range of loans, interest relief grants, removal grants, and grants for building and other purposes.
In rural Wales the organisation concerned is Mid Wales De­velopment, which has its own development grant in addition to being able to arrange financial packages and other assistance to create jobs in manufacturing and certain service industries.
Advance factories, grants for the conversion of rural prem­ises, and a full range of advisory services are provided by both HIDB and Mid Wales Development.
Filed Under: Uncategorized
About the Author: Marie Mayle is a contributor to the MegaHowTo team, writer, and entrepreneur based in California USA. She holds a degree in Business Administration. She loves to write about business and finance issues and how to tackle them.
Comments (0)