By Marie Mayle on Apr 28, 2010 with Comments 0
---
If you have discovered a shortfall, you will need to find ways of covering it as soon as possible so that your debt doesn't increase. If you don't have a shortfall, but you are spending all your income and money is tight, you need to take steps to improve your position in order to make life more comfortable. Ideally you should aim to have enough coming in to cover your outgoings and spending money, with a comfortable amount leftover to cover emergencies or unexpected bills. You should also be able to earmark a certain proportion of your income for savings each month. However, if any kind of surplus is difficult for you at the moment, that can come later. The main thing you need to do quickly is cover any current shortfall.
There are many methods you can use to increase the amount of money you have coming in, both on a regular basis and through one-off sums. However, there are many others, so after you have gone through the ideas given here, take some time to explore other ways you can get more money coming in. Be creative: try to spot the money-making opportunities that are all around you in daily life, learn more tips from this Mississsauga mortgage broker.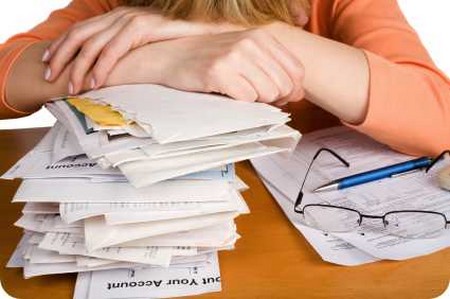 State benefits
If you are unemployed, or on a low wage, you may be able to get help from the government. For example, you may be able to get Jobseeker's Allowance or Income Support. In addition to a weekly allowance for household and living expenses, you might also be able to get help with your rent or mortgage, although you should note that help with mortgage payments in particular has been scaled down by the government in recent years.
Getting help with mortgage payments
The main thing to bear in mind is that you will be able to get help only towards the interest part of your mortgage – you will have to find the capital repayment part yourself. In order to qualify, you need to have a mortgage on your home, and you also need to qualify for Income Support, Pension Credit or income-based Job-seeker's Allowance. For more information, contact your local job centre or social security office, which you can find in your local telephone directory.
Getting help with other costs
You may also be able to get help with other costs or claim other allowances. Here are some of them:
Housing benefit
Council tax benefit
Hot water and heating costs
State retirement pension
Pension Credit
Child Benefit
Statutory maternity pay or statutory adoption pay
Statutory paternity pay (same-sex partners also eligible)
Guardian's allowance
Child support maintenance
Widowed parent's allowance
Home Responsibilities Protection (to help protect your basic retirement pension if you are unable to pay National Insurance contributions)
Carer's allowance
Disability living allowance
Attendance allowance
Statutory sick pay
Incapacity benefit
School meals
NHS prescriptions
NHS dental treatment
Sight tests, glasses and contact lenses
Travel to hospital for NHS treatment
This list is not comprehensive, but it should give you an idea of some of the many benefits available. You may be entitled to others, so check with your local social security office or job centre. For example, you may be able to get a community care grant, which you do not have to pay back. Alternatively, a loan from the Social Fund may be available, but you do have to pay this back; since your aim is to reduce the amount of money you owe, it would be better to find alternative ways of bringing in extra money. And if you are looking for a non-refundable tax credit which allows qualifying individuals to lower their taxable income, then you may consider a disability tax credit.
State benefits change from time to time: some may be amended or withdrawn and others introduced. The many benefits available, and the conditions for entitlement, can be bewildering at first, so if you are unsure about what you can claim, or if you think you have been refused a benefit unfairly, contact your local Citizens Advice Bureau. They may be able to suggest other benefits and allowances too.
Filed Under: General How To's
About the Author: Marie Mayle is a contributor to the MegaHowTo team, writer, and entrepreneur based in California USA. She holds a degree in Business Administration. She loves to write about business and finance issues and how to tackle them.
Comments (0)