By Cody Riffel on Jul 30, 2010 with Comments 0
---
Weddings are one of the most important events of a person's life.  Some like it grand, inviting hundreds of guests and some like it simple inviting the people who are close to their hearts. Setting is of great importance. Some set it on a beach and some in traditional church. However one feeling which a women (especially) has on her wedding day is of being a princess, sitting with a prince but this (dream) is only materialized by selection of a perfect Historical hotel. So, if you want to get married in some historical hotel, here are some guidelines.
Procedure:
Planning:
Planning weddings take usually a year to search for a perfect venue, entourage, design of clothes, and many other aspects of wedding. Type and location of the hotel depends on the budget you have. So, plan how much is going to be spent and how. Hotels are easily found either by surfing the internet or by simply asking somebody in your locality.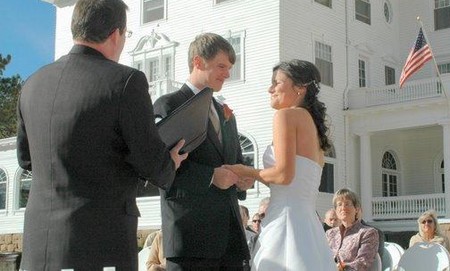 The day, the time, the plans just after the end of wedding ceremony, what you want on the wedding location like a garden or a pool, etc. all these matters should be settled and planned beforehand.
Options:
Usually when it comes to selecting a location- a historical hotel- one has so many options. But you should select one which does not exceed your budget. Know the all-inclusive wedding packages offered at all of available hotels and select rationally. Some questions in your mind should be like what foods will a hotel be able to serve? And what numbers of guests can a certain hotel allows? Etc. You should ask them about places in a certain hotel off limited to you as well as the guests.
Questions about booking:
You should get it clear from the authorities of the hotel you chose about what is in the booking package?  You should ask questions about the conditions such as if excess of guests come whether they would charge more or just accommodate within the package? And questions like that. You should ask them about the useable amenities, expected guests to food ratio, additional payment for extra guests and about the footage and photography.
Planning this whole out is really a stressful thing but co-operation, rational decisions and optimistic opinions help a lot in this context. You have to make your wedding memorable so make sure everything is in its appropriate place. And never forget taking a rose, hidden somewhere in your pocket, for your bride and remember to say her in front of all the guests, 'I love you.'
Filed Under: Arts & Entertainment
About the Author: Cody Riffel is a regular contributor to MegaHowTo. She likes to write on variety of topics, whatever interests her. She also likes to share what she learns over the Internet and her day-to-day life.
Comments (0)