By Roberta Southworth on Mar 11, 2010 with Comments 0
---
Because homework can be such a nightmare for pupils with ADHD, parents may appreciate some general advice on how best to support their child. Suggest that they try some of the following ideas:
Set a daily routine with clearly understood (and written down) times for starting homework, break-times and finishing time.
Use a timer or an alarm clock to announce these times (so that it is not the mother doing it!). Keep the time short and achievable, gradually lengthening it as the child is able. If the child is working on the computer, alarms can be set on the computer to announce stretch breaks.
Have a snack and an exercise break before starting homework.
Always do 'work' in the same 'work place' and do not allow play activity in that location. If the child needs a break they should leave the 'work place'. Some children may need several 'work places' for different types of work, such as reading and writing.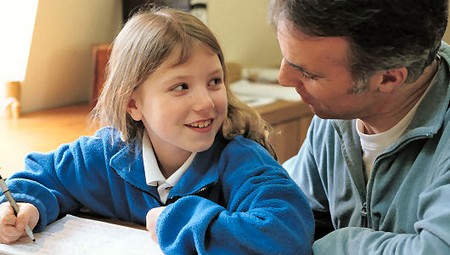 Allow the child to write while lying on the floor -some children with ADHD prefer writing with their whole body supported by the floor.
Provide a tray with all the necessary supplies (pens, calculator, scissors, stapler, paper, and so on) that can be moved to whichever 'work place' is being used. This saves time looking for stuff and getting distracted.
Help them to get started – many children need direct supervision to get the first sentence/problem completed and can then work with less supervision.
Be available for help. Most children do better doing homework in a place where there is obvious supervision in range – maybe an open door with a parent passing by regularly or doing homework on the dining room table where the parent is in view.
Record the time taken to achieve an assignment – this will help the child to learn to pace himself and to provide a level of understanding between parent and teacher on homework completion. With good communication between parent and teacher, homework assignments may be based on time rather than quantity.
Make sure that the internet is disconnected when homework is to be done. If the internet is required for the assignment, make sure that 'instant messaging' and any games are not available.
Consider allowing the child to wear headphones to block out auditory distractions – some will do better with music playing, others will do better with headphones and no music.
Homework done on a computer should be backed up on a disk, flash-drive or the internet and printed out so that if it gets lost it can be duplicated.
Having the child sit next to a non-ADHD sibling or friend while doing his homework will help to build expectations.
When each assignment is complete, ensure that it is placed immediately in the child's bag or backpack in an agreed location.
If the parent or child becomes too stressed over the homework then a well-supervised homework club at school could be the answer. It may be easier for a pupil to do homework at school because they see school as being somewhere where they are used to having more structure than at home.
Filed Under: Family & Relationships
About the Author: Roberta Southworth is a psychiatrist by profession. She likes to help out people by writing informative tips on how people can to solve their family and relationship issues. She is currently staying in Ireland. She has 5 years of couple counseling experience.
Comments (0)