By Vanessa Page on Aug 05, 2010 with Comments 0
---
Searching for a job is never easy to do.  One has to be patient and tolerance; it often happens that you have no other choice but to accept the rejection of your application by some company where you applied for some job.  But the challenge does not end here. You should show perseverance and continue trying out other companies. Here are some steps and guidelines which you should consider when you are looking for some manufacturing job with an US contract manufacturing company.
Network with your friends and family.
Do not assume that your relatives or friends do not know about the field you are pursuing. Tell them about what you seek for and if one of your relatives or even friends has enough connections, he will surely recommend you that you apply for a certain job offered by a certain company. He can also refer you to one of his friends who are adept in the field you desire to pursue. So, do tell them about your interest in a Manufacturing Job.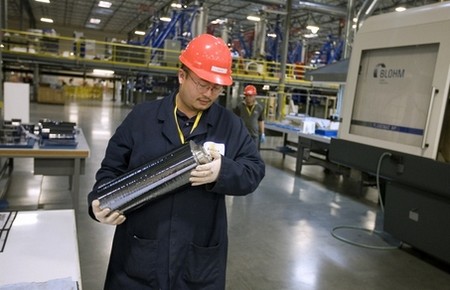 Read newspaper.  Many companies post ads which we often see in the classified ads section. Pay attention to these sections of your local newspaper for the vacancies in your related field.
Get online. You can easily search for the job you desire by simply surfing the internet. Nowadays companies use internet for posting their ads and making others aware about the job vacancies and openings. This is because posting ads online is less expensive.  Job postings are regularly updated, so the websites containing these postings should regularly be visited.
Contact with employment agency.  You should get number or the email address of the employment agencies of your related field and ask them about the job openings. Many employers give task of hiring to these agencies for both temporary and regular jobs.
Use Employment Security Commission (ESC) in your locality. There are counselors available IN ESC for coaching you on skills and background which you have to master in order to get into a field.  According to Elemet Group, many manufacturing industries use ESCs for advertising and making the public aware about job openings.
Attending job fairs.  Whenever a career fair is held in your area, do consider participating in it. The job fairs are a way to visit and meet employers of the field you pursue. It doesn't take too much of your time. Job fairs are held to keep people aware.
Manufacturing companies nearby you. Check out the companies near your locality related to manufacturing.  You should take their contact number and you may even visit them.  Ask their Human Resource department about jobs and inform them about your interest in a full-time job manufacturing job.
Filed Under: Work & Careers
About the Author: Vanessa Page works a career counselor in one of the leading firms in Los Angeles. She is also a blogger and gives tips on how people can tackle their work and career issues. She has 8 years of experience in this field.
Comments (0)