By Marie Mayle on Mar 14, 2010 with Comments 0
---
Real or imagined difficulties in doing business outside Britain can result in potential growth opportunities overseas for ex­panding companies being missed, with the chance of real wealth creation instead of mere recycling within the domestic economy being lost.
But many of those apparent problems can be reduced or eliminated by making use of the facilities developed over the last few years by banks and others for the smaller exporter.
Midland Bank has had a special scheme for the smaller ex­porter for some considerable time and it now caters for firms with an export turnover of up to £1 million and individual orders of up to £100,000. Barclays also has special facilities for new and smaller exporters with terms similar to those of the Midland.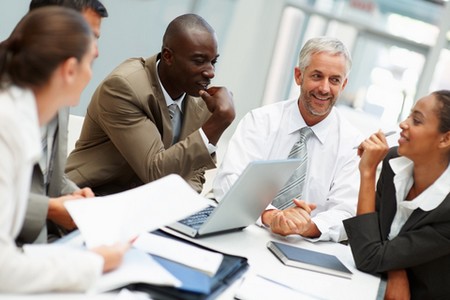 The Co-operative Bank – which has staked much of its own future growth plans on developing its small business clientele -has also introduced a smaller exporters' scheme which caters for firms with export turnovers of up to £500,000 and individual orders of up to £50,000.
All banks can, of course, provide export facilities for their customers, not only those with special schemes, though it is not unusual to hear complaints from would-be exporters that there is no real interest unless the amount of business is of some sig­nificance.
The purpose of these schemes is to provide easier export finance for firms with relatively small or infrequent export trade. They also offer credit insurance and do not necessarily affect existing overdraft or loan facilities which a company may have.
Export factoring is widely available elsewhere also from factoring companies, most of which are subsidiaries of banks.
The name perhaps most frequently heard in export finance is that of the Export Credits Guarantee Department, which is still the country's major export insurer, providing insurance cover­ing more than a quarter of all United Kingdom visible non-oil exports.
The needs of smaller exporters, however, are generally met through the banks, who take ECGD credit insurance and handle all paper work.
Acceptance by the banks of a proposition will depend on the creditworthiness of the buyer being satisfactory and on the mar­kets themselves being acceptable – so it is not just an easy way out with doubtful or risky customers.
Some banks provide 100 per cent cover and others 90 per cent; where full cover is not provided the unfinanced portion is paid when payment is received from the actual customer.
Otherwise the funds are provided without recourse, which means that the bank will not ask the firm for the money back if the buyer fails to pay. The selling company must, of course, have fulfilled its obligations under the contract.
Not surprisingly, the service does not come free and banks make a charge of a percentage over base rate for the finance and a further charge of 1 or 2 per cent on the amount of the invoice or contract value.
Exporters can also raise finance through organisations called export finance houses – which should not be confused with ex­port houses, who are merchants or agents – but these are unlikely to be of much help to the smaller firm as they are gen­erally used by firms selling large value capital or semi-capital goods.
The British Overseas Trade Board is not in itself a source of finance for export trade but it can provide both financial and other help for anyone wishing to explore the potentialities of exporting.
Filed Under: Uncategorized
About the Author: Marie Mayle is a contributor to the MegaHowTo team, writer, and entrepreneur based in California USA. She holds a degree in Business Administration. She loves to write about business and finance issues and how to tackle them.
Comments (0)