By Roberta Southworth on Jun 19, 2010 with Comments 0
---
Though we long for love and affection from others, but there is a little fear of being close with others. This leads to avoidance and pushing away from people in order to get rid of that relationship ending in suffering.
In order to have a genuine and eternal relationship with friends and others, we must leave the unwanted fears and stop getting rid of people; instead we can do the following
Procedure:
Firstly, we must develop our self-esteem and admire each and everything we do. Also we must strongly believe in ourselves that we too can share and be close with others. Its not always true that all our relationships will fail if we have bitter experiences in the past. To do this we must divert ourselves on the thing we like.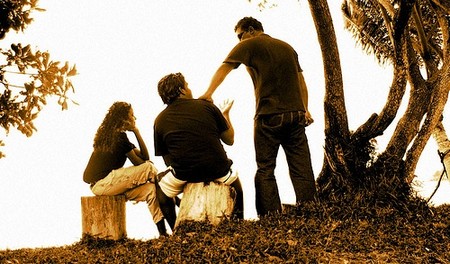 Secondly, start thinking positively and encourage yourself before you start any work. Never fear that others may leave you and avoid those relationships, instead change your mindset and get closer to them.
Never neglect anyone who comes to you so that you get the same thing in return. Start the conversation with a smile and talk to them seeing their eyes. This avoids unnecessary problems.
Always have a trusted person with you whom stand by you in all your ups and downs. Also they can understand us and guide us in times of need.
Develop the habit of learning from the previous experiences even if it is good or bad. Be aware of what we do and don't let it to happen once more. We must make it in a gradual manner.
Always try to accept others point of view too and spend lots of time it talking to them and understand their ideas and views, so that we may be able to know about them. If you have to do this, just analyze how others move with us and try to follow it. Also we must not behave harshly to others who come to us.
We must seek the professionals' guidance when it exceeds the nominal level. If you find yourselves having problems in connecting with others, the first step that we may have to do is to talk with a therapist. He can guide you by giving tips on how to overcome these past problems and may teach some skill level programs to get rid of it.
It is hard to have relationship with someone and make it last till the end. If we find that the concerned person is worth we must forget other envies and continue to be in harmony. If we don't do so, at the end there won't be anyone to stand by us at the end.
Filed Under: Family & Relationships
About the Author: Roberta Southworth is a psychiatrist by profession. She likes to help out people by writing informative tips on how people can to solve their family and relationship issues. She is currently staying in Ireland. She has 5 years of couple counseling experience.
Comments (0)