By Vanessa Page on Jul 30, 2010 with Comments 0
---
In this competitive world to get job is very difficult. So make your job search widen by keeping in touch with all your friends, relatives and surroundings. Because at certain companies the vacant position won't been advertised. Rather they will inform their co-workers and ask them to refer a person who is required for the corresponding job.
Have an enough time and think the surroundings that can help you. Start to make a record of all the contacts. It should include
Your alliance brothers or fraternity sisters, if you are a part of one them
Your college friends
Your school buddies
earlier colleagues
relations who are skilled or business magnets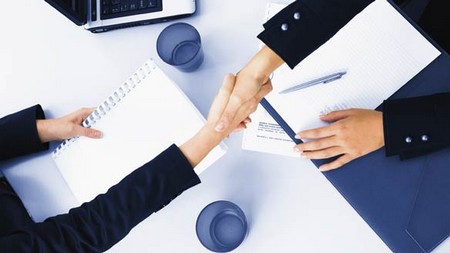 Even contacts can aid you with job leads. It's not at all necessary that you should be in touch with everyone but be sure that they will help and will show you the right path.
Next step is you have to collect the contact address or e-mail id or even a phone number of them. Go and join some social networks such as orkut, face book, etc. at times this will help you to make more contacts of your past friends.
Also go through your alumni organization where you can get the details of you alumni friends contact details. If so use it properly. Even if you get the proper details of one friend use it and find the details of rest of them. Yet this will be helpful if you had previously helped them in any situation.
Build a strong contact. Don't begin for asking about your job at the first meeting. This may create a bad impact that you came to be in touch for the purpose of help. So talk about some interesting topics and past history if you feel that he will be comfortable with you by that discussion. Then tell that you are in search of job and if possible ask him to make you a contact with his higher officials, friends or co-workers.
Invite for casual meetings. Some of your friends may be at a higher position. You can discuss to them about a forthcoming opening.
Seek to go for internships. At Some companies they will assist you for an temporary purpose. Make use of it. Though they didn't pay you during that period not to worry about that take it as an experience. If you put your efforts and do best at this period this may help you to show the better path for your career.
Filed Under: Work & Careers
About the Author: Vanessa Page works a career counselor in one of the leading firms in Los Angeles. She is also a blogger and gives tips on how people can tackle their work and career issues. She has 8 years of experience in this field.
Comments (0)