By Roberta Southworth on Jun 15, 2010 with Comments 0
---
Break ups are hard and can turn any man or woman into a baby. But break ups are inevitable and happen every day across the world. Some say a break up is more difficult for a man than a woman because women have different outlets to release their emotions. Women are very in tune with their emotions and are therefore better equipped to handle heartbreak. Men, on the other hand, are less emotional and find it hard to express emotions. But there are many things a guy can do to woo the girl back after a break up.
Be sweeter this time around. Remember, you are pursuing her again. You will need to outdo your efforts the first time you pursued her. Women generally appreciate sweet gestures. Be sweet to her, as you need all the romantic flair you can muster in order to get through to her again.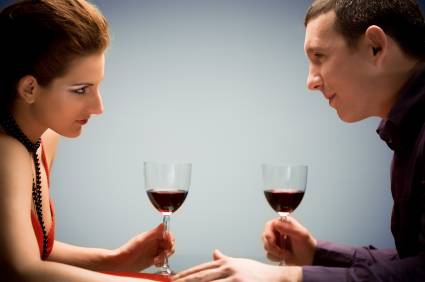 Make her your queen. A woman feels she deserves nothing but to be treated as a queen, and any man who makes her feel that way wins her heart. Knowing the things that make her happy or excite her gives you the leverage you need. You can treat her to a fancy dinner. You can give her a gift she always wanted.
Be available for her. When the time comes when she needs someone with whom to talk or share her problems, make sure you make yourself available for her. Give her your time and she will give hers to you.
Do not flirt with other girls. Make it clear to her she is the only one you want. You might be tempted to try the many options you now have since you are single, but please don't. When she finds out about your flirty escapades, she will be less than impressed.
Be her ear to listen. If you failed to listen to her during the course of your relationship before, make sure this time around you are ready to give her your ear. Women are fond of talking and appreciate it when they know you are listening. This shows you are interested in her and value her opinions.
Be very consistent. This time around she's going to determine early on if you are really sincere about your intention to get back together. To prove your desire to get her back, you need to be consistent in all your actions. The moment you are consistent, the more she will find you are true and that she can trust you again.
Filed Under: Family & Relationships
About the Author: Roberta Southworth is a psychiatrist by profession. She likes to help out people by writing informative tips on how people can to solve their family and relationship issues. She is currently staying in Ireland. She has 5 years of couple counseling experience.
Comments (0)