By Leona Kesler on Feb 07, 2018 with Comments 0
---
Are you looking for a way to expand the dinner menu at your house? Try making Polish sausages. They are a year round favorite. You don't have to be a world star chef to make this dish. It's a fairly simple recipe with lots of flavor. The recipe is also simple to follow. Polish sausages are normally paired with Sauerkraut. Here we will explore the classic version with a slightly different twist. Here is a quick and easy recipe on how to cook polish sausage. Read on for more information
Items You Will:
Kosher Salt
Black Pepper
Polish Smoked Sausage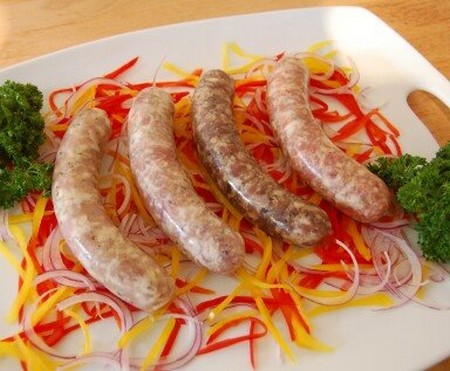 Turkey or Beef Bacon (6)
Sauerkraut
Mushrooms (Canned, Stems and Pieces)
Fusilli Pasta
Onion Powder (California Style)
Mushroom Soup (Canned)
Large Skillet or Frying Pan
Kitchen Knife
Large Pot
Step 1
Turn the stove to on medium heat. Place six slices of turkey or beef bacon in the skillet. Cook the bacon over medium heat and brown on all sides. Be careful not to overcook.
Step 2
After the bacon has been cooked thoroughly, discard some of the drippings. However, leave approximately a tablespoon of bacon grease in the skillet for the next step.
Step 3
Remove all excess moisture by draining your Sauerkraut. Use a kitchen knife to dice the sausage pieces into manageable sizes. Dice evenly.
Step 4
Place the drained sauerkraut into the skillet with the turkey (or beef) bacon. Stir to mix well.
Step 5
This step requires constant attendance. Stir the sauerkraut combination non stop. Allow the sauerkraut to brown evenly.
Step 6
After the sauerkraut is golden brown, you will need to season it. To the mix put in one tablespoon onion powder, kosher salt and a dash of pepper. The kosher salt and pepper should be added according to taste. Add a small amount at a time to prevent the mix from being too salty.
Step 7
While the sausage and sauerkraut stays warm, begin preparing the pasta for this dish. Fill a large pot with water. Put the pasta in the pot with a pinch of salt. Cook the pasta to the desired level of tenderness. Follow the directions on the box.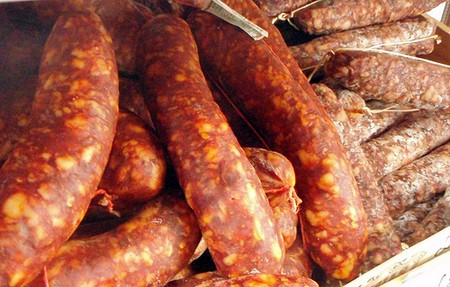 Step 8
Mix the Fusilli pasta in with the sausage mixture. Now, you'll need to add both the liquid and the mushrooms to the pan.
Step 9
The golden mushroom soup gets added at this step. Use the can to add more water to the combination.
Step 10
Mix all of the ingredients together to warm and cover everything. Ensure that the sausage is cooked through before serving. Plate the sauerkraut into bowls or plates. Serve while hot. Enjoy.
Filed Under: Food & Cooking
About the Author: Leona Kesler is a head-chef at a very popular food restaurant in New York. Also she is a blogger who shares her experiences, tips, and other informative details about food and cooking. Her recipes are featured on many magazines.
Comments (0)