By Jason Prickett on Jun 19, 2010 with Comments 0
---
Technologically advanced and new products come out for marketing every year. Whether its video recorders, television sets, computers, or cellular phones they make their counter parts more obsolete every year. According to the electronic assembly companies, this situation has made technicians, engineers and home hobbyists too in sorting out 'older' parts.
This makes one unable to find out electronic parts like capacitors, LEDs, resistors, bipolar transistors, integrated circuits, crystals, SCRs, speakers, transformers etc., which are very specific to certain model of the electronic equipment. All the parts are not available in one electronic shop. Fortunately, in this internet age it is so easy to find electric motor parts suppliers for various electronic and motor devices. In the past, surplus electronic parts are found from stores and companies listed in yellow pages. But nowadays surplus electronic parts which are at less price are found on the web. Here are some suggestions: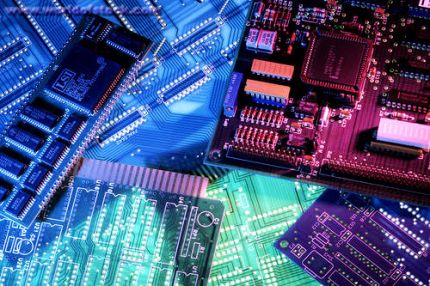 All Electronics Corporation: Since 1967, this has source for various kinds of electronic devices. They accept online-orders, mails and phone calls. This corporation provides common electronic parts at greater prices. They also have various shipping and payment options with 30-day return policies and customer services.
H&R Enterprises: This enterprise is a wholesaler supplying surplus integrated circuits, semiconductors, capacitors, diodes etc., for commercial, industrial and military purposes. Search for products online on their websites and order for it.
Thomas Net: Related to electronic components and products, Thomas Net is a good industrial search engine which provides all necessary information regarding the electronic components. The online search for these surplus products can be done according to company, location, certifications and ownership.
US Bid.com: One of the global sellers for electronic components, which is an ISO 9001:2000 grade Certified Company, which has a worldwide inventory that is available to purchase online in internet. Furthermore, US Bid also allows buyers to have comparison of prices for electronic components from other pioneering manufacturers.
Ladyada.net, surplus stores and Hobbyists: These provide a more interesting resource for number of companies that wants to sell bulk electronic parts. This webpage lists down companies according to Specialized Parts, Wholesale Parts and General Surplus Parts. Then trace out different links from those Webpages to find out the products.
While purchasing surplus electronic components, the following are the things to remember:
Be sure that the particular thing needed is bought correctly,
The electronic component is new and unused,
Buy from the company that issues warranty for the parts,
The price amount is apt,
There is good customer support or policies after sales,
The company has customer friendly service and return policy,
Ensure the company is being accredited by (BBB) Better Business Bureau
When searching for rare, obsolete but good electronic components, look for many online stores which provide more electronic parts. In these websites one can always find out results for the search.
Filed Under: Computers & Technology
About the Author: Jason Prickett loves to write about home maintenance and stuff you can do yourself instead of hiring any professional. His step by step guides will assist you in completing your home maintenance tasks.
Comments (0)