By Marie Mayle on Mar 13, 2010 with Comments 0
---
Time and money are the things to consider when you're on a lookout for favorable deals on properties. While most would say that unearthing good finds is largely based on luck, you can increase your chances of bagging several hot deals if you decide to be proactive with the job and take it head on. Remember that real estate investors suffer a fate similar to telemarketers precisely because people do not see the immediate benefits of selling their house to the former or buying products from the latter.
Do it yourself by knocking
The most common way to spot good deals is if you'd take on the job yourself. This usually involves targeting a good area and scouting for them physically. Go around neighborhoods in the vicinity and knock on doors of houses that are owned by people undergoing divorce, filing for bankruptcy, or in foreclosure. You can get this information from local courthouses.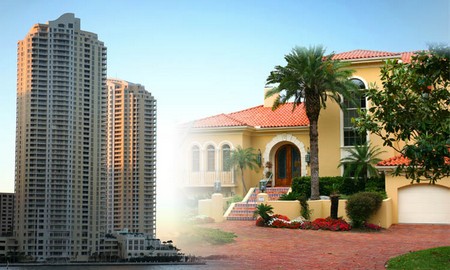 If you decide to do this, brace yourself for a potentially difficult time, as these people are in dire situations. Any sort of meddling, or worse, looking like you want to cash in on their misfortunes, will predictably be unwelcome. However, you must remember that you are there to help these people. More often than not, selling their houses is among their top priorities. Once you carefully and calmly point this out to them, their responses might be a little easier to contend with.
Send postcards
If the first method sounds too brash for your sensibilities, you can take a step back and start with sending out postcards. You have probably experienced getting these postcards in the mail yourself, regardless if you're selling your house or not. Remember that you can always buy mailing lists for any specific zip code. Do not expect a callback, though, as these things are usually discarded as junk mail because they appear very impersonal.
Call
To augment the postcard method, it is usually advisable to follow it up with a phone call. Again, be prepared to be hung up on and even be on the receiving end of profanity. As with the first method, let them calm down and methodically explain to them the benefits of selling their house given their situation. Sometimes, the best option is to give up and wish them well, especially if they point out that they are not ready. Assure them that you are looking forward to be of service to them once that time comes.
Comb through newspaper ads
The classified ads of newspapers are usually brimming with "I buy houses" boxes. The reason most people don't give these a second glance is again because they sound impersonal. Write the ad yourself to distinguish it from the other ads even though you have the same thing in mind. Better yet, place your ads in the money-lending section if that exists. People who are in deep financial crisis usually flip to these pages for help.
Hire a real estate bird dog
All the above methods should work if you're a full-time Realtor. If investing is something you do aside from your day job, then that makes your case more complicated. The solution is usually hiring a real estate bird dog or a property scout to do the looking for you. There are professional property scouts who do the job for a living, so finding good leads will be better than, say, getting just anyone to do the job for you.
In the end, remember that building your network is essential in finding a lot of leads in the long run. While you may talk to people who are not yet ready to sell their houses, don't forget to tell them to mention you to friends or anyone they know thinking about selling their houses. Just like any business relationship, building goodwill among your contacts will yield better returns.
Filed Under: Uncategorized
About the Author: Marie Mayle is a contributor to the MegaHowTo team, writer, and entrepreneur based in California USA. She holds a degree in Business Administration. She loves to write about business and finance issues and how to tackle them.
Comments (0)