By Andrew Reinert on Feb 19, 2010 with Comments 0
---
As you begin your medicine plan, some tips may help.
Ask questions. Asthma medicine is complicated, and it's easy to get lost in the details. Can't remember the difference between a bronchodilator and an anti-inflammatory? Ask your doctor. Are you worried your medicine isn't safe or working right? Again, just ask. What about cost? Will your health insurance cover this medicine? If so, who can give you accurate health insurance quotes? Ask. Your doctor has most of the answers.
Write it down. Your health care provider may have worksheets that help you keep track of your medication. If not, ask for help in writing out your medicine plan. For each medication you take, ask your doctor these questions (and write down the answers):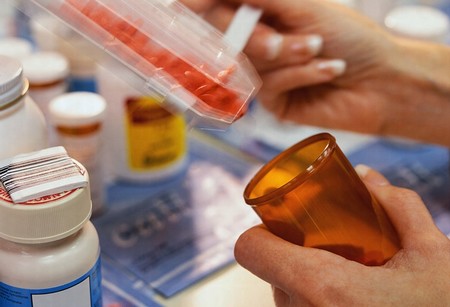 What's the name of this medication?
What does it do? Is it a quick reliever or a long-term controller?
When do I take it?
How much do I take?
Are there special instructions for taking this medicine?
What if I miss a dose?
Can I take other medications at the same time?
Are there side effects I should expect or report?
When do I (or can I) stop taking this medicine?
Simplify. When you're first starting a medicine plan, ask your health care provider to help you keep it simple. It can be confusing to take pills in the morning, inhale medicine in the afternoon, and take different pills at night. Whenever possible, create an easy medication schedule.
Try. The only person who can take your medication, learn inhaler technique, and measure your daily breathing patterns is you. Ask family members and friends for their encouragement. When you take your medication, avoid asthma triggers, and monitor your health, you'll breathe and feel better.
Stay flexible. Asthma changes from day to day, and your medical needs change with it. Over time, you may need to switch medications or change your dosage. The key to these transitions is being flexible. Stay on top of your asthma. If you seem to be improving, or getting worse, give your doctor a call.
Filed Under: Health & Personal Care
About the Author: Andrew Reinert is a health care professional who loves to share different tips on health and personal care. He is a regular contributor to MegaHowTo and lives in Canada.
Comments (0)